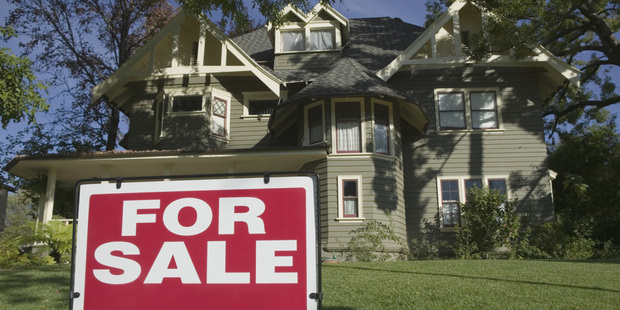 Asking prices for houses have skyrocketed to an all-time high in New Zealand.
Latest property figures from Realestate.co.nz show record-high asking prices in Auckland, Canterbury and the West Coast during July pushed the national average asking price, seasonally adjusted, to $465,191 which is $10,000 higher than the previous record, set in May this year.
Paul McKenzie of Realestate.co.nz said the increase was substantial, even in the context of rising market prices.
"Asking prices are in a growth curve, but a $10,000 increase on the previous high is significant. That's an eight per cent increase on July 2012.
"To put that in context, the last time we saw a record monthly high in asking price in May, it amounted to a four per cent increase on the previous year," he said.
Auckland's average asking price rose to $639,685 last month, 1.3 per cent higher than the previous record-high in May.
Canterbury and the West Coast recorded asking prices of $422,043 and $318,816, respectively.
Figures on new house listings also showed a slight recovery in numbers.
Mr McKenzie said it was the strongest July for monthly listings since 2010.
"This is the first time since 2009 that we've seen new listing numbers higher in July than June; ordinarily we'd expect to see them start pick up around September."
Despite this, the number of listings in Gisborne and Hawke's Bay last month fell to an all-time low.
Overall, listings were expected to rise in coming months, with a corresponding ease in inventory levels, Mr McKenzie said.
By the numbers:
* 9587 new listings in New Zealand
* Five per cent rise on one year ago
* Nine per cent rise on June listings
* Inventory in July was at 26.7 weeks
* Seven per cent higher than record June low
* 14 per cent lower than one year ago
* Long-term average for inventory is 38 weeks
Source: Realestate.co.nz
- APNZ