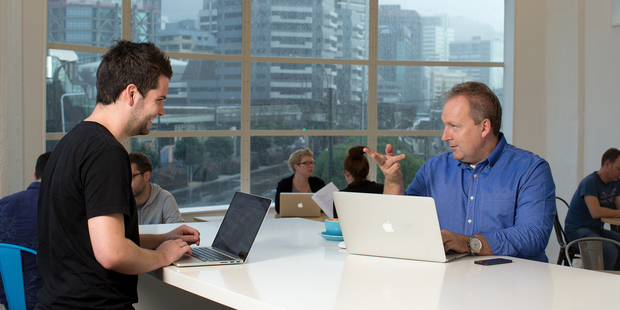 Xero, the top-performing stock on the NZX, increased its cash burn in the second quarter as staff, marketing and advertising costs rose.
The Wellington-based online accounting software provider, whose share price has more than quadrupled in the past 12 months, chewed through $9 million of its cash reserves in the three months to June 30, compared with $6.7 million in the March quarter, according to its latest quarterly cashflow report.
Xero had total cash balances of $69 million at the end of June, down from $78 million on March 31.
Xero's share price closed down 20c yesterday at $17.30.
Xero, which raised $60 million through a private placement in December, is focused on sales growth rather than profit as it expands its customer base around the globe.
The company said receipts from customers were $12.9 million in the three months to June 30, up from $11.4 million in the March quarter.
Mark Warminger, a portfolio manager at Milford Asset Management, said the only modest growth in customer revenue between the two quarters could be explained by "seasonality" in Xero's sales.
"This is a sightly slower period of the year for them," Warminger said. "Overall there was nothing really concerning there (in the cashflow report).
"The Xero story is really ... (a) far longer-term picture than just looking at a quarter-to-quarter basis."
He said the $9 million reduction in cash reserves was within his expectations.
"It's pretty much in line with what the company's been saying lately."
Xero said staff costs rose to $10.1 million in the June quarter, up from $6.9 million during the first three months of this year.
Natasha Hubbard, Xero's general manager for human resources, told the Herald last week that the company had 500 staff and was hiring 30 people a month.
In April, the firm, which is preparing to make a major push into the United States market, was offering $10,000 bonuses to software developers who joined its team.
Xero's advertising and marketing costs lifted to $2 million in the three months to June 30, up from $881,000 in the March quarter.
The company posted revenue of $39 million and a net loss of $14.4 million for the year to March 31, 2013.
The number of paying Xero customers doubled to 157,000 during the same period.