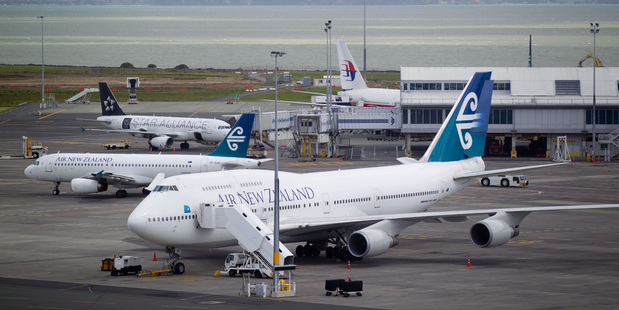 An airline group remains worried about charges at Auckland Airport even though the Commerce Commission has found it is not making excessive profits.
The Commission said the information disclosure regime has had a positive influence on Auckland Airport's behaviour and had been effective in limiting Auckland Airport's ability to extract excessive profits.
"Auckland Airport has made a number of positive changes to its price setting approach during the short time information disclosure regulation has been in place," said commission deputy chair Sue Begg in a report published today.
The airport's targeted return of 8 per cent a year for the 2013-2017 pricing period, is just within the commission's estimate of an acceptable range of returns of 7.1 per cent to 8.0 per cent.
The airport had also improved the way it sets prices to collect revenue for different services and from different consumers she said.
However, the Board of Airline Representatives says charges are still a threat to travellers.
Legal counsel for BARNZ Kristina Cooper said while Auckland's charges for landing aircraft on the airfield and for passengers passing through the domestic terminal were reasonable, the prices for passengers passing through the international terminal were "excessive and generate an excessive profit.
"Airlines operating in a hugely competitive environment are forced to either pass those costs on, so those fees ultimately come out of travellers' pockets, or else absorb the costs which can result in reduced services," she said.
BARNZ says New Zealand has one of the lightest handed regimes for airport pricing among developed countries.
"It is time for New Zealand to match good international practice and introduce some curbs on airports'
Wellington Airport - which the commission found could make a profit of $38 million to $69 million more than was needed for a "reasonable return" over the five years to 2017 - is going back to consult with airlines before setting its final fees.
- APNZ