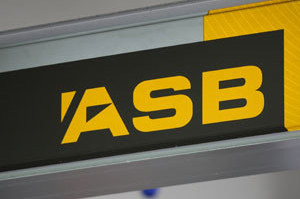 A divide is emerging between "young investors" and their "not-so-young" counterparts over perceived returns from rental properties, ASB says.
More than a quarter of people aged 40 to 49 taking part in ASB's latest investor confidence report believed rental property would give them better returns than other investments.
However, this sentiment was not shared by those aged 18 to 29 and only 14 per cent of this group championed rental properties as offering the best returns.
Seventeen per cent of these "young investors" believed KiwiSaver provided the best returns, while 16 per cent thought term deposits were the most lucrative investment.
The report interviewed 778 adults, of whom 127 were aged 40-49 and 143 were 18-29.
Across the entire sample 17 per cent believed rental property offered the best returns and 17 per cent picked term deposits.
ASB Head of Wealth Advisory Jonathan Beale believed this reflected "current house price concerns" and said it was interesting to see a "property divide between young investors and the not-so-young investors" starting to emerge.
"This is the first time in three quarters that nationwide rental property has not been viewed as the asset solely most likely to provide the best returns for investors. Optimism for returns on rental property may have been affected by talk of an over-heated house market and the RBNZ [Reserve Bank] reaching for its macro-prudential tools," Beale said.
Overall investor sentiment weakened in the three months to June, according to the report. The investor confidence index fell 7 points to a net 11 per cent down from a net 18 per cent in the prior quarter, which was its highest point in two years.
" ... it appears that it was related to uncertainty about events overseas rather than local issues," Beale said.
"The situation in Cyprus was receiving a lot of air time earlier in the year, so clearly there was a knock-on effect ... here."