Kiwi winemakers are often toasted for punching above their weight but what do foreigners really think of our vintages? Jamie Morton looked to California - the heart of the world's biggest wine market.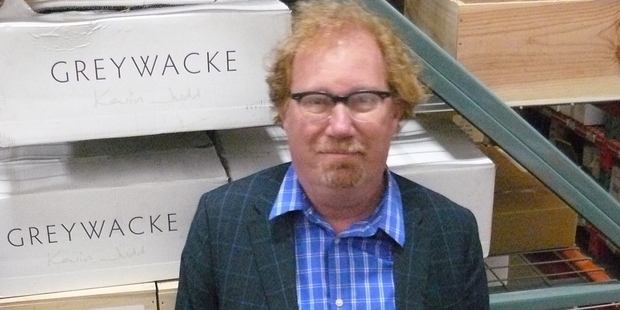 Stop a San Franciscan stepping off a tram and ask them if they've heard of Martinborough or Marlborough, and you're likely to get a puzzled look.
Mention New Zealand and the average bartender or commuter would think of The Hobbit or the America's Cup.
But an hour and half up the freeway, amid the browned hills of the world-famous Napa Valley, you'll find New Zealand wine has a special place.
And here, where foreign brands must compete with domestic labels that make up two-thirds of the market, Kiwi wine has been enjoying rising popularity since the late 1990s.
"I don't know when New Zealand wines first became available in the US, but it was likely in the late 1980s," New Zealand Winegrowers' US marketing manager, David Strata, said.
"The biggest changes since then have been certainly in volume, yet what is behind that is that so many more people know of New Zealand wines and now consider them to be preferred."
The New Zealand difference, in a word, was terroir, he said. This encompassed our climate, bright sunshine, soils, growing practices, winemaking techniques, yeasts - and focus on quality.
A commitment to sustainability also counted - since efforts began 15 years ago, a comprehensive programme meant 95 per cent of New Zealand's production was certified as sustainable.
In the US battleground, sauvignon blanc established our beachhead and remains our calling card, and pinot noir has become the predominant red wine.
Our sauvignon blanc goes head to head with competitors from California, France and Chile, and Kiwi pinot noir vies with that from US and France.
Today, a little more than 25 per cent of all New Zealand wine that leave our shores is sent to the US. Over the past year, that totalled 4.8 million cases worth $281 million - making the US our second-most-lucrative wine market.
In this vast pool, where 360 million cases were sold in the past year, our share is 1.3 per cent of sales by volume.
Figures from the Gomberg Fredrikson Report, a respected source of information for wine sales in the US, showed Kiwi shipments were up 6 per cent by volume and 26 per cent by value between January and May this year.
"That is all very positive and impressive, but even more so when you consider that 2012 was a short harvest in New Zealand - down by 19 per cent - and the exchange rate was less than helpful," Mr Strata said.
Sales had been strongest with retailers, but there had been also been good recent progress thanks to an America's Cup promotion targeting restaurants and wine bars.
Selling Kiwi wines in the United States for more than 20 years has given Californian Chuck Hayward a unique insight into our market performance.
Mr Hayward, the New Zealand and Australian wine buyer for JJ Buckley Fine Wines, an online premium wine retailer in Oakland, has seen a marked increase in Kiwi brands flowing into the market.
"It's quite easy to realise that sauvignon blanc is one of the key points of difference on a global scale - the Marlborough style quite distinctive and unique when measured against other examples from around the world," he said.
"But more importantly, there are other varietals - pinot, syrah, and aromatics like gewurztraminer and pinot gris - that have their own unique flavours and are unlike those in other countries."
His company's biggest Kiwi sellers were Kumeu River, Craggy Range, Greywacke and Felton Road.
"The wines are something that the general market can attach to and feel as if they are visiting there," he said.
"When it comes to passionate wine people, the quality of the wines speak for themselves. The key is to expose this segment to all of the country's growing regions and varietals other than sauvignon."
He sees this potential as "enormous".
"While the danger of leaning on one foot is there, New Zealand is more than just a one-trick pony. Yes, the pinots are great but once people try the syrahs and bordeaux-styled reds along with the aromatic varieties, there'll be even more room to expand the country's profile and presence.
"And the country's ability to produce world-class wines in all these categories at prices that are more affordable than their peers is another strength."
Blair Walter, of Felton Road in Central Otago, spent two years as a winemaker in Napa Valley.
"I know from sommeliers and wine writers that I meet in the US that they hold us in fairly high regard - and we are positioned nicely on the wine lists."
He cited New Zealand's climate, vibrancy, intensity and "sense of place" as among its biggest advantages.
For Ian Burrows, an advanced sommelier and wine researcher and buyer for two-Michelin-star San Francisco restaurant Atelier Crenn, that sense of place is mandatory for wines that make his list.
Mr Burrows, who was drawn to New Zealand wines while living in South Australia in 2000, said the country's reputation among US wine lovers was primarily "solid" sauvignon blanc and pinot noir.
Asked how New Zealand could boost its international profile, he said it should continue extending visits to US sommeliers.
"I also think that a less fragmented importation and distribution network would help New Zealand wines strengthen themselves in the fine wine market in US."
Mr Strata felt New Zealand's biggest opportunities in the US were tied to reaching out to new consumers - particularly Generation Y and drinkers in the middle states - and further "educating" Americans.
"The more consumers know about the New Zealand regions and varietals, and the more they taste outstanding examples of these, the more likely we are to see sales continuing to grow."
Mr Hayward believed New Zealand had been well served by its promotional pushes - and to succeed in the US, it was vital that these continued.
"While things look good in the US right now, this is not a time to take the foot off the pedal.
"It's obvious that government budgets are tight - but ensuring that the wine industry is getting the proper amount of support for promotion and marketing ultimately benefits the country in ways beyond wine sales."
*Jamie Morton travelled to San Francisco as a guest of Air New Zealand
Making it in America
25% Proportion of New Zealand wine exports that go to the US
1.3% Our share of the US market by volume
4.8m cases of New Zealand wine sent to the US in the past year
$281m Export value of the shipments
26% Our value growth in wine exports to the US between January and May 2013
360mcases of all wine sold in the US market each year
87% Percentage of Kiwi winemakers optimistic about market growth after a stunning harvest this year