Bankrupt property developer living in Las Vegas says contract case has no merit.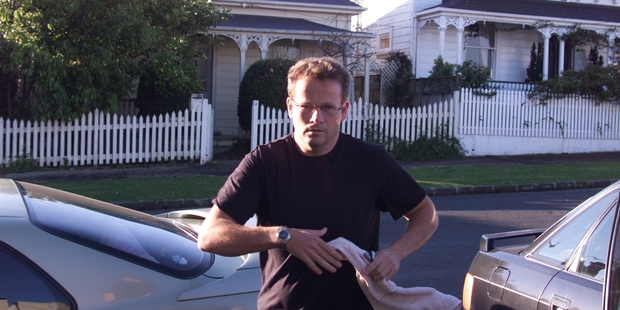 A bankrupt Kiwi property developer is facing civil proceedings in a Las Vegas court after a parked case alleging fraud and breach of contract was reopened by a Nevada judge.
Rod Nielsen was declared bankrupt in September 2009, 27 companies he directed have been liquidated and their unsecured creditors are estimated to have lost more than $82 million.
While the loan that sank Nielsen was to fund Queenstown's Lake Esplanade development, the 45-year-old was already known for his involvement in other development controversies.
Nielsen has been living in Las Vegas for more than half a decade and worked in the property industry in Nevada before his bankruptcy.
As well as having being involved in legal disputes in New Zealand, the former developer has faced court action in the US.
During a hearing in the High Court at Auckland this month, Nielsen accepted two substantive judgments had been entered against him in Nevada's Clark County Courts. In 2008, a default judgment in the sum of US$9.2 million ($11.4 million) was entered against him and less than three months before his bankruptcy, a further confession of judgment was entered in the sum of US$17.6 million.
However, Nielsen is facing other civil proceedings after a Clark County District Court judge reopened a case against him in May when an automatic stay was lifted.
According to court documents, the defendants listed in the action include Nielsen, 35 Innisbrook (believed to be a corporate trustee for the 35 Nielsen Nevada Trust) and Justin Russell. The plaintiff is Belgian citizen Pierre Masset, who allegedly entered into a real estate agreement with the defendants.
Nielsen, through his lawyer, has dismissed the case as "procedural process" and claimed "all matters had been concluded between the parties".
He said the claim was first filed in 2009 and the court closed the matter at the start of 2012.
"This was due to the fact my client provided all the information necessary to prove the claim was frivolous and without any merit," Nielsen's lawyer said.
But the Las Vegas lawyer taking the case, Jason Bach, denied the matter had been resolved.
Bach said he was pursuing the proceedings on the grounds detailed in an amended complaint filed in 2010, which the Clark County Court provided a copy of to the Business Herald.
This document alleges that in 2006 Masset entered into a property deal with a company the defendants were employees or agents of and paid a deposit of US$80,961. "Defendants Nielsen and Russell made promises and guarantees to [the] plaintiff pertaining to the said real estate, including estimated profits, completion dates, option refunds and use of plaintiff's money, all to fraudulently induce him into providing money for defendants' own financial gain," the amended complaint alleged.
Last week, a New Zealand High Court judge ordered Nielsen should stay bankrupt until November 2015 and said he took "unacceptable risks with other people's money".