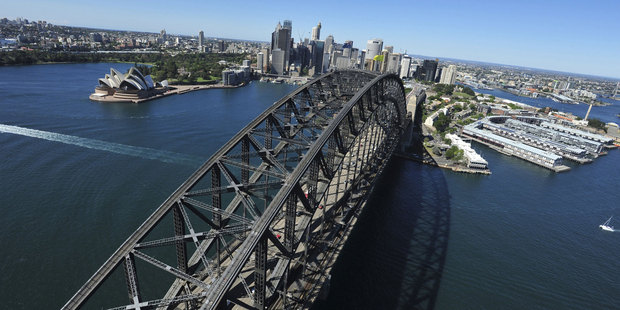 Most major KiwiSaver providers say they are ready or nearly ready to start accepting transtasman superannuation transfers but their Australian counterparts are dragging the chain.
One financial adviser is warning people not to expect the first transfers to go through for at least three months.
Transtasman superannuation portability came into effect on July 1, meaning Kiwis who have money locked in Australian superannuation schemes can now bring those funds back into participating KiwiSaver schemes, and vice versa.
It allows people to consolidate their retirement savings in their country of residence and avoid paying unnecessary fees and charges on multiple accounts.
Of the five default KiwiSaver scheme providers - AMP, ASB, OnePath, Mercer and Tower - three told the NZ Herald they were ready to handle transfers now and two said they were finalising their processes.
Vedran Babic, operations manager at Fisher Funds, said both the Tower and Fisher KiwiSaver schemes were fully set to deal with transfers - both in and out.
"We have been ready on our side for some time. We see this as a big opportunity. Our members have expressed interest in transferring money across and we have a duty to comply."
Local KiwiSaver funds were being delayed by a lagging Australian industry, which was still familiarising itself with the legislation and putting systems in place, said Babic.
"We're ready and they're the ones that are not. I think that's what it boils down to."
A spokeswoman for the Mercer KiwiSaver scheme said they were also waiting for work to be done at the Australian end of the transfer process.
Jeff Ruscoe, AMP NZ's chief customer officer, said given portability was "a very complex programme" it would take time to design and implement system changes, both in New Zealand and Australia.
"AMP is ready to transfer AMP KiwiSaver Scheme funds to Australia and we'll be able to accept transfers by mid-August."
ASB spokeswoman Nicole O'Brien said customers could put in their applications now but "it's all up to how organised their provider is over in Australia".
Industry sources said the delay in Australia was a result of the legislation coming in at the last minute, catching the industry off guard.
New Zealand approved the legislation in September 2010 but it took until the end of May this year for Australia to firm up its side of the deal - just one month out from its introduction date.
Bruce Kerr, executive director of Workplace Savings New Zealand, said the Australian super industry was also busy dealing with a range of other new changes which kicked in this month.
"To some extent, we're in the hands of Australia in terms of how long it takes," he said.
"The first part is getting the Australian schemes across the line and understanding they have a legislative obligation to release people's money."
Kerr said some Australia superannuation providers had mistakenly believed they had the option to refuse a 'transfer out' request.
The legislation states that it is voluntary for providers to accept funds but it is compulsory to release funds if a member requests.
Under the agreement, providers have 30 days to process transfer requests once they receive completed documentation and supporting evidence.
AMP Australia, one of Australia's biggest super fund managers, came under fire last week for refusing to release one woman's $300,000 retirement savings.
AMP told Aucklander Louise Lawson it would not be offering transtasman superannuation portability until at least the end of next year.
"It seems to be astonishing that one of Australia's largest fund managers and iconic institutions, which has a subsidiary in New Zealand offering KiwiSaver funds, is not willing to do this," Lawson told the Herald.
Although AMP later announced it would be enabling full portability between Australia and New Zealand, it could not say when this would be possible.
Allan Rickerby, who specialises in superannuation advice, believes it could take between three and six months before the first transfers to New Zealand are completed.
The problem was not just at Australia's end though, he said.
"The key issue is that KiwiSaver Funds need to be set up to receive these funds and as simple as it may seem, it is quiet complex," said the managing director of Super Advice Services NZ.
"To be frank, in terms of having the IT systems in place maybe there's some work to be done but that's more to do with the technicalities."
The Australian Tax Office estimates there is about A$17.7 billion (NZ$21 billion) in 'lost accounts' in the Australian superannuation system, much of which is thought to belong to New Zealanders.