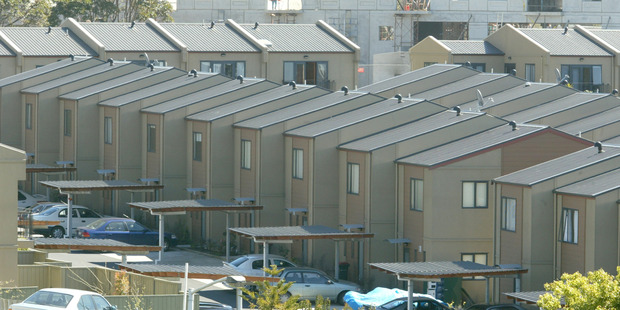 Authorities are pushing for a Kiwi property developer now living in Las Vegas to stay a bankrupt for another three years.
Rod Nielsen was declared bankrupt in 2009 over a $14.5 million debt to failed finance company Bridgecorp, which was given to fund the Lake Esplanade development in Queenstown.
Nielsen became known in the early 2000s for substandard and incomplete terraced housing developments.
The 45-year-old is today having his affairs examined before Justice Geoffrey Venning in the High Court at Auckland, where Nielsen appearing via video-link from Nevada.
Crown lawyer Kathleen Kuang told the Herald before proceedings began that the Official Assignee was pushing for Nielsen to stay bankrupt for a further three years.
Nielsen's lawyer, Andrew Swan, said he was opposing this.
When Nielsen was declared bankrupt in 2009, Justice Paul Heath criticised the developer's "speculative" business attitude.
"Property developers cannot do business on the basis that the market will always be buoyant. Nielsen must take responsibility for being, at best, imprudent or, at worst, commercially irresponsible, " Justice Heath said.
Nielsen's behaviour suggested there was good reason for the Official Assignee to inquire into his behaviour, Justice Heath said.
"Restrictions on his business behaviour, triggered by bankruptcy, are desirable."
In 2009, Nielsen's brother and former business partner Greg was also trying to bankrupt him.