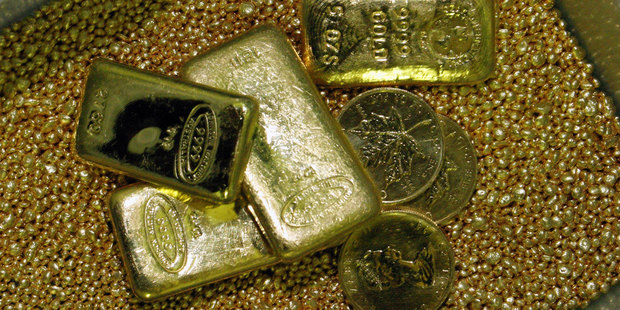 June was something of a knee-jerk month for investors, according to new data released by global investment management firm, Blackrock.
The latest Blackrock monthly review of exchange-traded products (ETPs) shows investors quickly swung into reverse during June, made gloomy by comments from Ben Bernanke, head of the US Federal Reserve, hinting the final days of super-easy money were nigh.
For the first time since November 2011, the global ETP market saw net monthly outflows - this time to the tune of US$8.2 billion, compared to only US$100 million during the last negative period.
ETPs, a catch-all label that includes - but is not limited to - exchange-traded funds (ETFs), have grown incredibly fast over the last decade or so. As the Blackrock report shows, in 2000 the global ETP market stood at about US$106 billion. By June this year Blackrock measured the ETP market at just shy of US$5 trillion.
The ETP growth rate accelerated markedly from about 2006, dipping slightly during the worst of the financial crisis period in 2008 before vrooming off again. Investors have been drawn to ETPs mostly because they offer a cheap way to access index returns - a strategy actually given a fillip by the financial crisis when some supposedly active funds were revealed as little more than expensive benchmark-tracking devices.
But as well as price, ETPs have enabled investors to use the products - which today span a remarkable range of assets - "as readily available, precise, efficient exposure tools to express market sentiment", the Blackrock report says.
And in June investors expressed their sentiments vigorously, withdrawing a net US$6.6 billion from emerging market products, US$13.5 billion from longer term fixed income funds and US$4.1 billion from gold-linked ETPs. Gold ETPs have been on a downer all year, seeing net outflows of almost US$30 billion in the year to date.
On the flipside, investors were still stuffing money into developed market ETPs during June, which saw net increases of US$11.8 billion during the month.
According to Blackrock, the ETP market handled the volume pretty well during the latest period of heavy turnover, delivering "liquidity under stressed market conditions, as designed".
In the US, ETF turnover accounted for about 31 per cent of all equity trades in June - up from the 20-25 per cent average. ETFs et al are clearly exerting a huge influence on all kinds of markets, not so much, however, in New Zealand.
The Blackrock figures show New Zealand ETFs, three products managed by the NZX under the SmartShares brand, sat at just over US$155 million. That equates to a meagre 0.1 of listed assets managed via ETFs compared to 2.4 per cent in Australia and 54.2 per cent in the US (although the figures understate New Zealanders true exposure to ETFs as many investors access the broader range of products listed on the Australian Stock Exchange).
In June, NZ ETFs experienced net growth of zero, while for the year to date the sector added US$1 million to the pool, indicating a certain lack of sentiment on behalf of local investors.