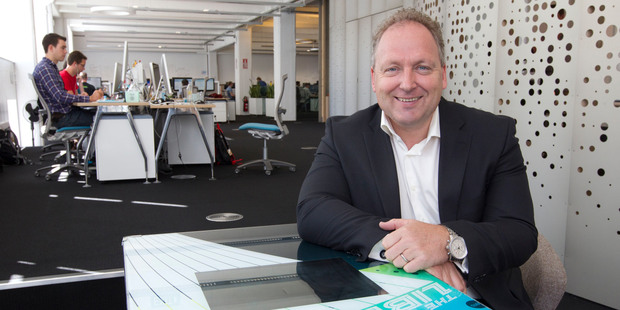 Xero, the Kiwi accounting software provider that became a $2 billion company today, has the potential to become New Zealand's biggest firm by market capitalisation, fund manager Brian Gaynor says.
The executive director of Milford Asset Management said the huge rise in the company's share price this year was being driven by United States-based investors who were more interested in customer acquisition than more traditional methods of analysing businesses, such as earnings multiples.
"It's perceived that Xero is making huge progress in terms of customer reach and acquisition of customers," said Gaynor. "This could be the biggest company in New Zealand [by market capitalisation] within a few years, which would be fantastic for New Zealand and fantastic for the sharemarket."
With a market capitalisation of $5.8 billion, Fletcher Building is currently New Zealand's biggest listed company.
Xero's share price hit a new all-time high of $17.40 this morning, which took its market capitalisation to $2.04 billion.
That's almost twice the value of New Zealand logistics giant Mainfreight, which posted a $65.75 million adjusted profit in its last full financial year, and approaching the $2.1 billion value of Sky TV.
Shares in Xero have surged this year, rising 131 per cent since January on the back of expectations that the company will eventually turn its customer growth into profit.
It has only been four months since the firm's market capitalisation hit $1 billion.
Xero doubled revenue and customer numbers in its last full-year, with sales rising to $39 million.
The number of paying customers rose to 157,000 by March 31, up from 78,000 a year earlier.
The company posted a net loss of $14.4 million, compared with a $7.9 million loss in the previous year.