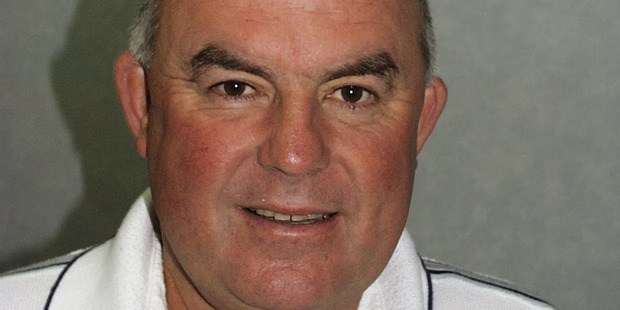 A former North Island mayor has applied for the High Court to dismiss some of the charges he is facing in a Serious Fraud Office and Financial Markets Authority case.
Hugh Edward Staples Hamilton is accused of 19 Crimes Act charges of theft by a person in a special relationship, 11 charges of false statement by promoter, and 11 Companies Act charges of making a false statement to a trustee.
The case is being jointly prosecuted by the SFO and FMA and follows the 2008 collapse of Belgrave Finance.
According to the authorities, Hamilton was a legal adviser to other individuals charged in relation to Belgrave - two of whom pleaded guilty and have been sentenced to jail.
Investors were owed $18.8 million when Belgrave Finance collapsed and have got back 9.8 cents in the dollar to date, according to the latest receivers' report.
Hamilton, in his early 60s, is a former Waipukurau lawyer and served as mayor of Central Hawke's Bay for six years.
He was Waipukurau Rotary Club president, Central Rugby and Sports Club chairman and was made a Member of the New Zealand Order of Merit in the 1997 Queen's Birthday Honours.
Hamilton's lawyer, John Robertson, was in the High Court at Auckland yesterday applying for his client to be discharged on some of the counts he faces.
Justice Ron Young, who was hearing the matter, allowed the Herald to report that the application was taking place but not any of the contents of the proceedings.
The accused's trial is due to begin in the High Court on February 10 next year.
In May, the New Zealand Lawyers and Conveyancers Disciplinary Tribunal ordered the former lawyer be struck off the roll of barristers and solicitors.
It followed the New Zealand Law Society bringing charges of misconduct against Hamilton.
"In admitting the charges Mr Hamilton accepted that he had intentionally and dishonestly deceived a client about the recipient and intended use of $62,000 advanced by that client. Contrary to what Mr Hamilton had led his client to believe, the funds were used by Mr Hamilton to pay off debts owed by a company of which Mr Hamilton was the sole director," the Law Society said in a statement.
Hamilton has not held a legal practising certificate since 2011, the same year in which he was facing bankruptcy proceedings due to an unpaid debt for the purchase of a Wellington brothel.