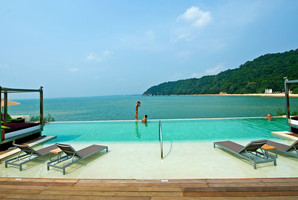 Malaysia Airlines will increase its services from Kuala Lumpur to Auckland from six to seven a week during the summer peak.
The announcement will see the Kuala Lumpur to Auckland service provide an extra ten flights to the schedule during the period.
Glenn Wedlock, Auckland Airport general manager aeronautical commercial, said this was the result of collaboration between Malaysia Airlines, Auckland Airport and Tourism New Zealand to deliver sustainable growth on the Auckland-Kuala Lumpur route.
"This additional capacity will continue to support the growth from High Opportunity Target (HOT) markets, such as Malaysia and India, where we have seen an increase in arrivals at Auckland of 66 per cent and 13 per cent respectively in May 2013 compared to May 2012," he said.
Tourism New Zealand's acting chief executive Justin Watson said the enhanced connectivity and increased capacity will support the new three-year strategy and its focus on growing arrivals from South and South East Asian markets.
"By adopting a collaborative approach to marketing and trade engagement, we are confident of an increase in travelers from the target markets of Malaysia and India."
Malaysia Airlines senior vice president for this region, Lee Poh Kait, said the additional flights would add 5600 seats to the route.