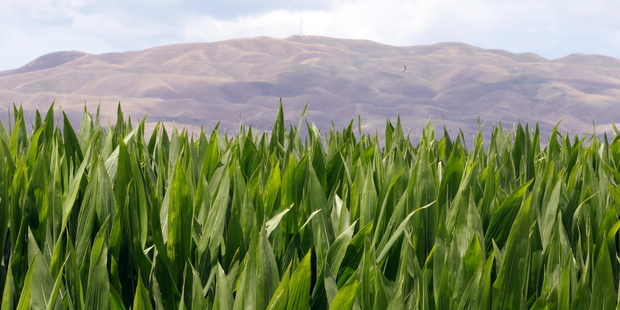 Just as the next wave of genetically modified crops is making its way to market overseas, two councils in Northland have announced their intention to impose tighter controls on the technology.
The Far North and Whangarei District councils say changes they propose would force the users of genetically modified organisms to apply for resource consent, publicly notify their projects and post sizeable bonds to cover any clean-up.
The Government has other ideas. Environment Minister Amy Adams has said she is concerned about local government straying from the national framework for GMOs and has asked officials to look at local body attempts to establish regionally-specific rules for new organisms. She has not ruled out dealing with the issue in changes to the Resource Management Act this year but did say she wanted it resolved "sooner rather than later".
Though the councils' decisions have rekindled concerns about genetically modified organisms, a recent report in Nature, an American scientific journal, enthused about some new generation GM crops, which range from apples that stave off discoloration to "Golden Rice" and bright-orange bananas fortified with nutrients to improve the diets of people in the poorest countries.
Other next-generation crops will be created using advanced genetic-manipulation techniques that allow high-precision editing of the plant's own genome, the journal said.
These approaches could reduce the need to modify commercial crops with genes imported from other species, one of the practices that most disturbs critics of genetic modification, "and that, in turn, could conceivably reduce the public disquiet over GM foods".
The new foods nevertheless would have to demonstrate their benefits in painstaking, expensive and detailed field trials, meet several regulatory requirements and reassure the public.
Philip Bereano, who studies the political and social aspects of new technologies at the University of Washington, Seattle, is familiar with arguments against GM organisms that run from concerns about safety and labelling to ethical issues with the patenting of life. He told Nature: "People are concerned about what they're feeding their kids and that is not going to change."
Most GM-organism researchers nevertheless seemed convinced the worst of the technology's problems were over and its future was bright, the journal contended.
In this country genetically modified organisms cannot be imported, developed, field-tested or released into the environment without the approval of the Environmental Risk Management Authority, which considers each application on a case-by-case basis.
Scientists use genetic modification in laboratories and contained field tests to try to understand how genes work, to improve traits of plants and animals used in agriculture, to seek treatments for diseases, and to find new ways of controlling pests.
Applications can be made to conditionally release genetically modified organisms to study the environmental effects. Some medicines are produced from genetically modified organisms. And some developmental research is being undertaken involving the genetic modification of vegetables, such as onions that are herbicide resistant and potatoes resistant to disease.
Processed foods may contain genetically modified ingredients sourced from overseas, such as soy or corn flour. The ingredients must be assessed for safety by Food Standards before they can be used in this country and the final food product must satisfy labelling requirements.
David Lewis, president of the NZ Institute of Agricultural and Horticultural Scientists, sees no need to further tighten the regulatory regime. The country already has detailed and comprehensive legislation around the use of GM technology and the release of GM organisms is subject to public consideration and hearings.
"Further regulation at a local body level appears unnecessary," he said,
There was no evidence of an inherent risk associated with the technology.
"Rather, if more constraints were put in place, New Zealand faced the risk of limiting its technical capability and knowledge, compared to the rest of the world, "and the risk that we can't use the technology if a situation arises where we need to".
Ian Proudfoot, KPMG's head of agribusiness, said the GM discussion is important for the country's primary industries.
He didn't think embracing the technology was necessarily something New Zealand should do, "but if we choose not to do it we need to be very clear on why we are choosing not to do it and how that is a value-adding strategy for our economy."
New Zealand then must be positioned as a country that doesn't use GM technologies and be sure of getting a premium for its GM-free products, and must be selective about its markets and the value it gets from them. "The trouble is if we ever have this discussion it always becomes very emotive very quickly and we don't get to the crux of the issues," Proudfoot said.
"There is a real policy decision that needs to be made and one that can deliver significant value to the economy whichever way we do it, but we mustn't keep putting our heads in the sand - we have to work out where we want our country to be."
Meanwhile much money was being put into the new technologies in other countries by people who recognised the benefits to wider society.
Organisations that had been staunchly anti-GM were recognising there was a need to increase production so all the world's people could be fed.