A costly legal battle is frustrating NZ King Salmon, whose premium product graces the best restaurants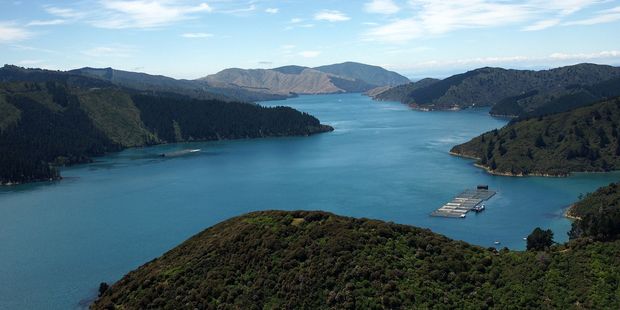 Ora king salmon was on the menu when Ernst and Young hosted a dinner at Wellington's Bolton Hotel recently. The hotel's cuisine had obviously passed muster with Nelson-based New Zealand King Salmon, which carefully markets ora king as a premium product and supplies it only to top restaurants.
In the same way as wagyu beef is distinguished from other beef, King Salmon managing director Grant Rosewarne emphasises that ora king is different from king salmon and king salmon is different from sockeye or Atlantic salmon.
"We have 90 families of salmon," he said.
"And just as sheep and cattle farmers do with their stock, we have selectively bred over seven generations specifically for chefs - colour, oil content, size."
The fish are graded and numbered individually, then fixed with gill tags so King Salmon can check that customers are getting what they ordered.
Customers are chosen basically by working through the Michelin Guide and by personally visiting the restaurants to explain what ora king represents.
"We operate at the top of the pyramid because we know they are persuasive customers who will persuade their wholesalers to switch over," said Rosewarne.
When he checked with the Waldorf Astoria in New York - for example - he was told its supplies of ora king had no gill tags. He impressed on the restaurant that its wholesaler had been supplying something else.
Because the Waldorf Astoria insisted it be supplied with ora king, the wholesaler complied and switched all his buying to oblige an important customer. As Rosewarne appreciates, it would be uneconomic for the wholesaler to carry several strains of a premium product that sells in a small market niche.
The premium price commanded by ora king varies: in Australia it is 10 per cent but in the US it is 87 per cent (compared with the standard Atlantic salmon price) and in Japan 120 per cent.
The fish are supplied fresh and must be freighted from the Marlborough Sounds to Osaka or New York in 48 hours or so, although the company is considering sending some frozen product to Europe.
Ora king is supplied only to restaurants, including almost 70 in this country. Regal Salmon and Southern Ocean are the brand names for the king salmon supplied to the domestic retail market.
Strong economic data fortify the salmon story.
New Zealand salmon export receipts are modest ($52 million last year) compared with other primary products.
But according to a Coriolis analysis using 2011 data, salmon returns $1.4 million from just one hectare, dramatically more than any other form of agri- or aquaculture and 2000 times as much as beef and sheep meat.
A further 700 hectares devoted to salmon farming would yield returns of $1 billion, whereas the same extra space would yield $4.3 million from dairying and $500,000 from sheep and cattle.
"That's why we are flummoxed by not being able to get across the line," Rosewarne said while awaiting a High Court ruling on his company's expansion plans.
King Salmon has seven sea farm sites in the Marlborough Sounds, although just five surface hectares are farmed at one time. Around 450 staff are employed.
The company hoped to treble the size of its operations by adding nine new farms (around 12 hectares) and creating 370 more jobs.
The board of inquiry that considered the company's request for changes to the Marlborough Sounds Resource Management Plan and applications for resource consents said it could have four farms, covering six hectares and reducing the potential for new jobs to about 200.
The decision was conditional: the company was required to undertake a year of background monitoring on some sites and two years on others.
The Environmental Defence Society and SOS (Save our Sounds) appealed the decision to the High Court, which heard evidence last month. If the court upholds the board of inquiry ruling, Rosewarne is braced for a further appeal to the Supreme Court.
With the benefit of hindsight, he muses it would have been smarter to have sought approvals for just one farm that would be cut into several paddocks.
The expansion has scale in terms of value, but he thinks talk of nine farms gave the impression it also had scale in terms of surface area, perhaps covering thousands of hectares.
He is clearly frustrated by the delays and at having nothing to show for the $10 million spent on trying to win approvals.
"New Zealand has the intellectual property to grow this fish - other countries don't have it - and we are branding it all the way through to the menu," he said. "It's an opportunity for New Zealand to capture a fantastic value using a tiny amount of space."
But the delays make it unlikely fish will be harvested from the new farms before 2016. Until then the company will be farming the same volumes of salmon as now or less, but overheads will stretch it financially and some lay-offs can't be ruled out.
As Rosewarne sees it, a value added opportunity to create 400 jobs has been turned into a position where jobs might be lost over the next years or so, "but we hope to pick up after that".
• Bob Edlin is editor of AgScience, the journal of the NZ Institute of Agricultural and Horticultural Scientists.