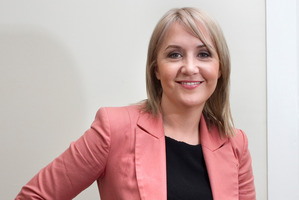 Chinese officials are visiting New Zealand to reach an agreement on how to ensure there are no repeats of the embarrassing incident where NZ meat shipments were held up due to a certification change.
Officials from China's General Administration of Quality Supervision, Inspection and Quarantine - commonly known as AQSIQ - will hold talks with counterparts from the Ministry for Primary Industries.
Chinese embassy officials told the Herald China "attached great importance" to its relationship with New Zealand and valued NZ's quality food products exports. The visit was geared to ironing out any problems and reaching agreement on a way forward.
The visit comes after Food Safety Minister Nikki Kaye announced a wide-ranging plan aimed at strengthening and protecting the country's "food assurance systems "to match the rapid growth in infant formula exports primarily to China.
Kaye has requested an audit of NZ's existing regulatory regime around infant formula to identify any areas for improvement, including work on verification, compliance and testing regimes. She also wants to ensure New Zealand's Overseas Market Access Requirements (OMARs) keep pace with changes being introduced in Chinese regulations for infant formula.
The Chinese visit comes as Ministry for Primary Industries Minister Nathan Guy is in China leading a 13-strong trade mission focused on agricultural technologies. Guy's visit is at the invitation of Chinese Agriculture Minister Han Changfu who visited here in April, when the two ministers signed a strategic plan on promoting agricultural co-operation.
The delegation is visiting Beijing, Shanghai, Inner Mongolia and Anhui province, where a considerable number of NZ cattle stock have been exported.
"This is a valuable opportunity to match New Zealand agribusiness companies with business opportunities. Of particular interest is pasture and animal husbandry expertise, general agricultural services, and the construction of dairy farms," says Guy.
As part of the trip a New Zealand business event will be held in Beijing where members of the business delegation will present to Chinese businesses and officials with a range of commercial interests.
The programme also includes a visit to a Fonterra Yutian farm in Hebei province.
During Prime Minister John Key's visit to China earlier this year, President Xi Jinping and Premier Li Keqiang identified agricultural science and technology as among China's priorities for further co-operation.


• Christopher Adams - NZ producers see benefits as China tightens rules.