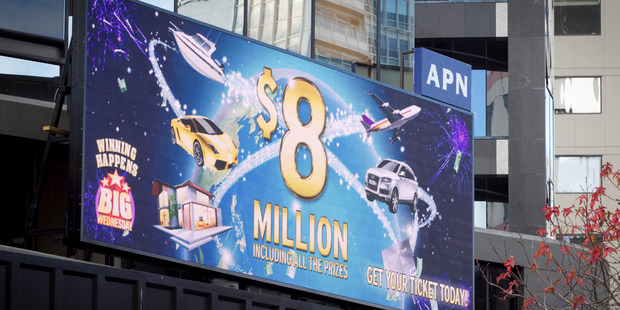 Billboard company APN Outdoor yesterday flicked the switch on the Auckland central business district's first digital advertising billboard.
The media company - with 250 sites in Auckland and 600 nationwide - says the development will be the first of many.
But it is taking an easy-does-it approach to going digital.
New Zealand APN Outdoor general manager Phil Clemas said the first 9m-by-3m site at 350 Queen St was for static images because of Auckland Council concerns they should not distract drivers.
The company did not want to complicate planning requests by asking for permission to use moving images.
It was awaiting council approval for five more digital sites, all for static images, Clemas said.
The digital displays can be changed every eight seconds, for five or six advertisers.
The scheduling of ads is based on the pedestrian traffic in the area, so a fast food restaurant could promote breakfast, or evening specials, according to Clemas.
APN Outdoor is part of the APN group, publisher of the Herald.