Boeing's latest Dreamliner and airplanes by rival Airbus draw interest from commercial leasing firms at air show.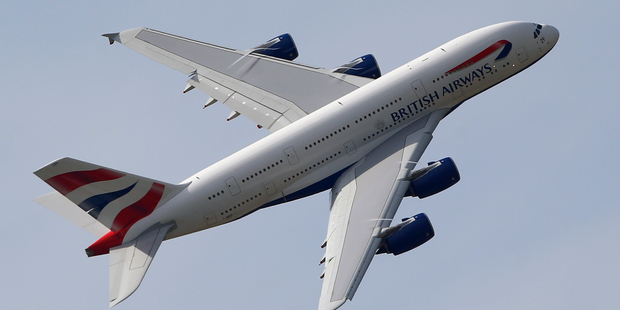 Boeing continues to snare orders for its super-stretch Dreamliner before officially launching the aircraft as rival Airbus also sells plenty of big planes at the Paris Air Show.
The commercial aircraft leasing and financing arm of General Electric yesterday announced plans to order 10 of the 787-10X Dreamliners, subject to the 787-10 programme launch, expected overnight.
This comes on top of Singapore Airlines' commitment to 30 of the planes last month, the first for the longest version of the plane.
Deliveries of the 787-10X Dreamliner are due to start in 2018, contingent on Boeing's formal commitment to a model it has been marketing since November.
Boeing has been working closely with airline and leasing customers on the key capabilities and features of the 787-10X, which would be the third and largest member of the 787 family.
The planned 787-10X would add about 15 per cent passenger capacity over the 787-9 with better fuel efficiency to serve medium- and long-haul markets.
Air New Zealand has opted for the 787-9 series which seats about 290 people.
President and chief executive of Boeing Commercial Airplanes Ray Conner said GE Capital Aviation Services was a leader in commercial plane leasing and financing - when it "makes a decision about how to build its fleet, the industry takes note".
Boeing also said Qatar Airways would buy nine 777-300ER (extended range) jets worth NZ$3.3 billion at current list prices.
Orders for the next 787 come at a good time for Boeing after the Dreamliner was grounded for three months because of battery faults and as it faces strong competition from the Airbus A350.
The A350 seats up to 440 and is Airbus' best chance to catch up with Boeing's 787 and 777, which carry up to 300 and 365 passengers respectively, in the race to sell planes used on long-haul flights.
Airbus flew the A350 in a test flight last Friday but with only four hours logged it was not approved for flying at the show.
Airbus announced a potential order for up to 20 super jumbo double decker A380 jets, which have seen disappointing sales since launching because of the state of the global economy over the past few years and have suffered wing crack problems since coming into service six years ago.
A British Airways A380 was one of the aircraft flying over the global aviation event north of Paris yesterday.
It is the industry's biggest showcase for new models and announcements.
Dublin-based Doric Lease signed a memorandum of understanding to buy 20 A380s. That deal, if confirmed, would be worth $10 billion at list prices.
Doric's chief executive Mark Lapidus believes there is a "pent up demand just under the surface" for A380s from multiple airlines that do not operate the aircraft or have not yet ordered them.
"Airbus has rightly sized this aircraft, with 550 seats, its economics currently are unbeatable, and it will be very competitive with airplanes in the future - especially as we see rapid growth of the 400-seat routes around the globe, which will continue to accelerate."
Another leasing company, IFLC, has made a firm order for 50 single-aisle Airbus A320neo jets, which represents a robust start for the European plane maker at the Paris show.
Air NZ unveils Airbus A320
Air New Zealand has unveiled the first of its new fuel-efficient Airbus A320 aircraft at the Paris Air Show.
The airline is the launch customer for the aircraft, which features 2.4m high curved wing tip devices known as "sharklets" that increase fuel efficiency and reduce CO2 emissions.
Ten of the sharklet-equipped A320 aircraft will join the airline's fleet by 2015.
The sharklet-equipped A320 will burn 18 per cent less fuel per passenger compared with Boeing 737-300 jets, which are to be phased out of the airline's fleet over the next two years.