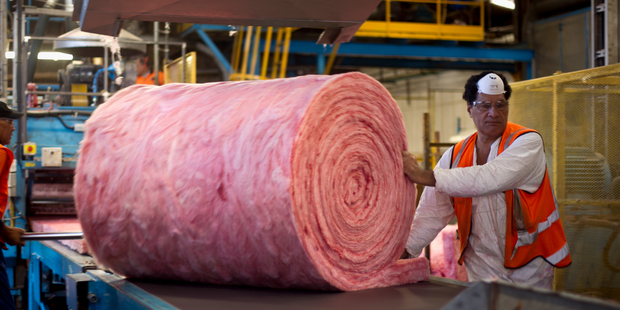 New Zealand's manufacturing sector grew at its fastest pace last month since 2004, with expansion taking place in most parts of the country.
The latest BNZ - BusinessNZ Performance of Manufacturing Index (PMI) rose 4 points from April to a seasonally adjusted 59.2. A reading above 50 indicates expanding activity, while a reading below 50 implies a contraction.

Last month's PMI showed the highest level of overall expansion since June 2004 and was the highest May result since the survey began in 2002.
New orders and production recorded the strongest growth among the key sub-indicators, hitting 63.1 and 60.5 on the index respectively.
Catherine Beard, BusinessNZ's executive director for manufacturing, said employment also grew "after a lengthy period of time in the doldrums".
Employment rose 7.8 points to 55.3, its strongest result since November 2007.
"The strong result is mirrored in the comments from respondents, which were over 58 per cent positive - the highest this year," Beard said.
She said the positivity highlighted an improving building/construction sector, increasing offshore orders and new customers/opportunities for their business.
"The mood of the sector is typified by one respondent noting that after five years they now feel confident enough to hire extra staff."
All five main indices expanded in May. Deliveries measured 54.6 and finished stocks recorded 51.8.
Canterbury was the strongest region, reaching a five-year high of 67.0. Northland also showed a strong upswing in activity, measuring 60.5, and the Otago/Southland region bounced back from recent declines to 60.7. The Central region dipped from April to 55.4.
BNZ Economist Doug Steel said the PMI results puts upside risk to the country's manufacturing and overall economic growth forecasts.
"The strong result essentially gives us more confidence that the recent and forecast upswing in construction activity will flow through to manufacturing activity, with the usual lag."