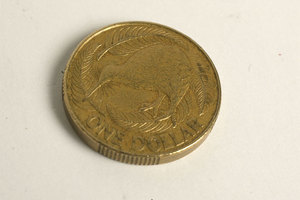 The recent drop in the value of the New Zealand dollar against the US currency could have a caught a number of companies off-guard, a survey of business expectations suggests.
ASB's Kiwi Dollar Barometer questioned businesses in April and May and found an expectation that the NZ dollar would peak in September at US85c.
The Kiwi hit US78.3c on Monday - the lowest it has been against the greenback in a year - but recovered slightly to trade at US78.8c at 5pm yesterday.
ASB economist Christina Leung said the dollar had been trading in a range of US83c to US85.5c when the survey was undertaken.
"It has dropped a fair way since then. It does suggest a number will have been surprised."
Leung said the survey had indicated a growing interest in currency hedging from importers to protect them against the risk of the New Zealand dollar falling.
But if importers had been slow to act they might have "missed the boat" in terms of getting cover in place, Leung said.
The bank expects the dollar to trade at around US81c to US82c over the next year.
Leung said that expectation was based on New Zealand's economic growth being more favourable.
The survey had found businesses continued to see the difference in interest rates between New Zealand and the US as the key factor behind the New Zealand dollar's strength.
But the importance of quantitative easing by major central banks had also grown as a driver and was seen as the second most important factor.
The barometer surveyed 378 businesses turning over at least $1 million a year.