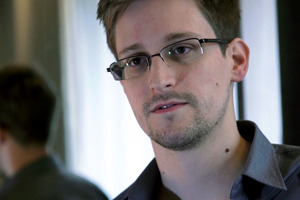 With the Prism scandal rapidly reaching media over-saturation, big names in IT are running for cover as the ripples from Prism threaten to become tsunamis that could engulf and irreparably tarnish their brands.
Over the years we've all come to trust the big players with an incredible amount of information. Google, Facebook, Microsoft and Apple all hold a massive amount of information including emails, documents and instant messages or even photos. In light of the recent disclosure that the US government gained access to much of this data via Prism, the big question is can the trust ever be regained and where to from here?
Nearly all of the companies involved have strenuously denied giving NSA access to their customer's data, but denials aside, the damage to their brands could lead to a massive sea change in the way people see and use the net.
Over the last few years we've seen hundreds of different cloud services pop up and the web browser shifted from being an application for viewing online web content to an email client, an office suite, a photo editor, an instant messenger and many other things as an increasing amount of information was hosted in data centres instead of residing on our PCs.
Central to the whole internet cloud scenario is trust. After all if you knew that your emails were going to be sifted through by a bunch of government spooks, you'd probably think twice about going near any cloud services - even if they were free.
Trouble is once violated, trust can be near impossible to re-establish.
Should enough people feel sufficiently worried about the security and privacy of their information using cloud services, a stampede away from US tech firms to other more secure alternative services located outside the US could happen.
This could become a boon for New Zealand tech firms who are smart enough to tap into this by marketing themselves as being both Prism free and operating a simple but transparent code of online and data privacy ethics.
Open source advocates are also in a strong position to push encrypted and more secure alternatives to mainstream online services.
Services such as TOR (the Onion Ring) a heavily encrypted and highly decentralised proxy service, startpage, a little known search engine that does not maintain a log of searches and Jitsi, an encrypted video chat and instant message service all stand to benefit at the expense of their bigger competitors expense.