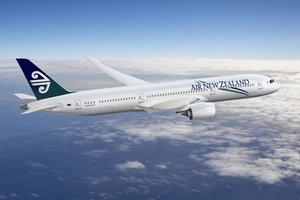 The first Boeing 787-9 Dreamliner - similar to the plane Air New Zealand will fly - is being assembled at Boeing's plant in Everett, Washington state.
At 6m longer than the 787-8, the 787-9 will carry 40 more passengers an additional 555km. This will allow airlines to expand routes first opened by the 787-8, which is now back in service following battery fires.
Air New Zealand expects to take delivery of the first of its 787-9s to be produced from the middle of next year and will use it on its China route initially.
Boeing is anxious to ramp up production of its Dreamliner following the battery problems and the threat from European rival Airbus which yesterday began engine testing on its A350, a plane largely made of carbon fibre, like Boeing's Dreamliner.