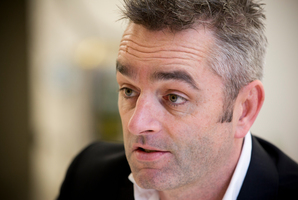 Juice-maker Charlie's is rolling out some big changes at it prepares for its next phase of growth - including a possible expansion into alcoholic drinks - nearly two years on from the company's sale to Japanese brewing giant Asahi.
In March, the company moved its head office from Henderson, where its manufacturing plant is located, to Parnell's Axis Building.
Today the firm - which delisted from the NZX after the $129.3 million Asahi takeover - will change its name from Charlie's to The Better Drinks Co. Products will still bear the Charlie's and Phoenix branding.
Chief executive Craig Cotton, a former national sales manager at Coca-Cola Amatil who took the helm at the juice firm in October, said the company was a teenager preparing to move into its adulthood.
"That's what changing the company name was all about - it's part of that journey of being bigger than just Charlie's," Cotton said. "We've been pretty damn good but this is about taking it to the next level and being a lot better." He said "being better" involved assessing the calorie content in products and lowering sugar levels, partly through the use of natural, lower-calorie sweeteners.
The company was focused on investing its profits for growth and had spent $1 million over the past year on its New Zealand operations and around $500,000 across the Tasman upgrading its Australian plant, Cotton added.
He said the firm was also considering the options around bringing new brands into its portfolio.
"Acquisitions are certainly not off the table but it's more about looking at opportunities for us to create new brands or extensions of existing brands to enter into new categories."
Cotton did not want to reveal exactly what new catagories the company may move into, but said alcoholic products were not out of the question.
"We would still go into the premium end of the [liquor] market or offer something that is better than what's currently out there."
Sales and marketing manager James Macvicar said the company held a 24 to 30 per cent share of the chilled beverage market in New Zealand and a 7 to 8 per cent slice of the same segment in Australia.
The company is also looking to enter new international markets, including China.