Governor signals prospect of action to counter 'overvalued' New Zealand dollar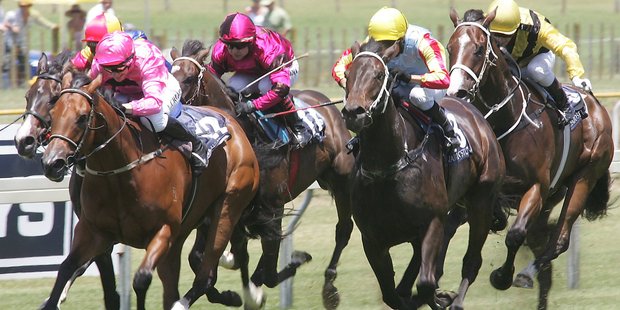 The Reserve Bank's intervention in the foreign exchange market last month amounted to selling $256 million, a sum economists said was too small to make much difference to the exchange rate.
The Kiwi dollar rose US2c against the greenback last month compared with March and 2.5 per cent on a trade-weighted basis.
Westpac economist Michael Gordon said there was no way of knowing what it would have done if the Reserve Bank had not intervened.
"But when they sold $200 million last December it was very difficult to get anyone excited about that sort of number. It is not on a scale that is really going to make a dent in the currency markets."
April's was the largest monthly intervention since early 2008, when the bank sold $1.6 billion over five months, and before that mid-2007, when it sold $2.3 billion over three months.
In a speech in Auckland yesterday, Governor Graeme Wheeler repeated the bank's longstanding view that the dollar is "significantly overvalued".
More than US$5 trillion ($6.17 trillion) of quantitative easing by major central banks had had negative spillover effects for attractive investment destinations such as New Zealand, he said.
But with mortgage rates already at 50-year lows, large housing shortages in Auckland and Christchurch, and surveys indicating home buyers expected price rises to continue, cutting the official cash rate would quickly feed into higher house prices and increase the risks to financial stability, Wheeler said.
He reiterated the bank's criteria for intervening in the foreign exchange market, one of which is that market conditions be conducive to intervention having an impact. He noted that the kiwi is the 10th-most-traded currency with a daily turnover of US$27 billion.
"We can only hope to smooth the peaks off the exchange rate and diminish investor perceptions that the New Zealand dollar is a one-way bet, rather than attempt to influence the trend level of the kiwi," he said. "But we are prepared to scale up our foreign exchange activities if we see opportunities to have greater influence."
BNZ head of research Stephen Toplis said: "It is symptomatic of just how strong the underlying drivers of the New Zealand dollar are that a threat to intervene, coupled with comments on the currency's overvaluation, and backed up by a relatively dovish statement on the interest rate trajectory, only resulted in a 40-point fall in the currency, to a level still higher than where it stood a day ago."