Energy company two months into $75-100 million campaign targeting untapped reserves in the Maui field.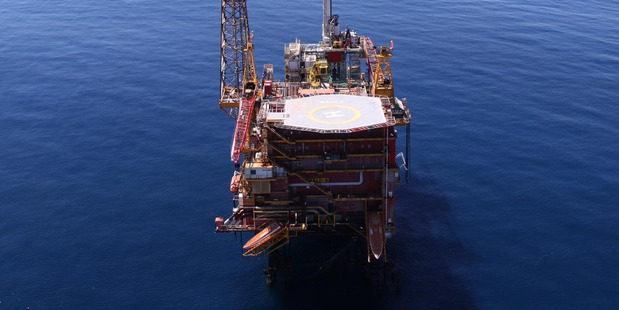 Shell says its campaign to squeeze untapped gas from the Maui field is meeting expectations as it casts it net to far flung parts of New Zealand's exclusive economic zone.
Shell New Zealand chairman Rob Jager said the company was two months into a $75 million to $100 million campaign off the Taranaki coast which could last into early next year.
The first well had hit its target depth and results had "come in on prognosis", he said. "There's gas there, the question is how much and can we produce."
Shell is using a new German-made drilling rig on the existing Maui A platform which is lighter and automated. That means it can carry more pipe and other equipment on the offshore platform and operate the drill without workers on the floor.
In the new campaign, historic "donor" wells are being used and then they drill horizontally to target gas that was bypassed in the field which was discovered in 1969 and in its heyday produced 90 per cent of the country's gas.
It now produces about 20 per cent.
Shell is using more mechanics and electricians to service the equipment rather than drillers and roughnecks on the drill floor in the potentially dangerous role of feeding steel pipe into the new wells.
"It's really hi-tech and reflects the everchanging technology that underpins our business - we wouldn't have been able to do this 10 to 15 years ago. We're using whatever technology we can to squeeze as much out of it as we can," said Jager who has 35 years' experience exploring for and producing gas and oil in New Zealand.
Shell is also a partner in the onshore Kapuni field where hydraulic fracturing is planned to free up tight gas and the highly productive Pohokura field in offshore Taranaki.
While Taranaki is New Zealand's only productive oil and gas region, Shell is looking to the outer reaches of the Exclusive Economic Zone for its next play, applying for a petroleum prospecting licence for two years in the New Caledonia basin to the north-west of New Zealand.
Jager said the permit applied to an area 250km northwest of Auckland in the basin which stretched 600km north to New Caledonia.
The work will be done in a 50/50 joint venture with the Chinese state-owned oil company, China National Offshore Oil Corporation.
Shell also has an exploration permit in the Great South Basin and is likely to make a decision later this year on whether to drill there.
"There's lots of ifs and buts but we're secretly a little bit excited about it, [otherwise] we wouldn't be spending that time and effort on it to work these things up."
A drilling programme could cost up to $200 million and the company was competing in a tight market for drilling equipment.