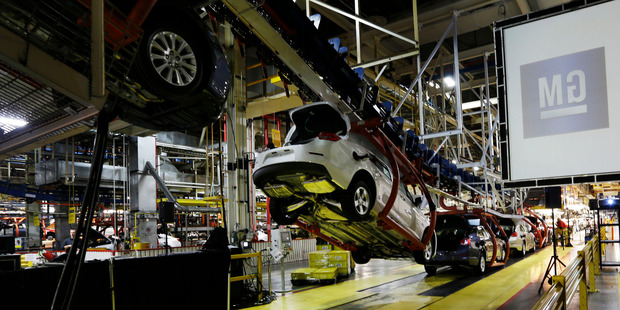 Shares of General Motors reached an important milestone on Saturday, closing above their initial public offering price of US$33 for the first time in more than two years.
GM shares reached US$33.77 before slipping back to close at US$33.42, up 3.2 per cent.
The car giant sold shares to the public for US$33 in a November 2010 IPO, but they have traded below that price since May 2011.
GM's business is getting stronger. Two weeks ago, it reported solid first-quarter earnings on robust sales in North America. On Saturday, signs were that sales declines might have bottomed in Europe.
Shares of all carmakers traded in the US show double-digit gains this year. GM and Ford are benefiting from strong sales in the US as well as China. And investors believe the Japanese Government's economic policies create an advantage for exporters such as Toyota and Honda.
But GM's 14 per cent gain this year is also notable because of its top shareholder - the US Treasury.
The US Government has been selling off the GM shares it received after providing the company with a US$49.5 billion bailout in 2008 and 2009.
The Government has pledged to sell off taxpayers' remaining 16 per cent stake by early next year. The rising stock price may hasten its exit.
-AP