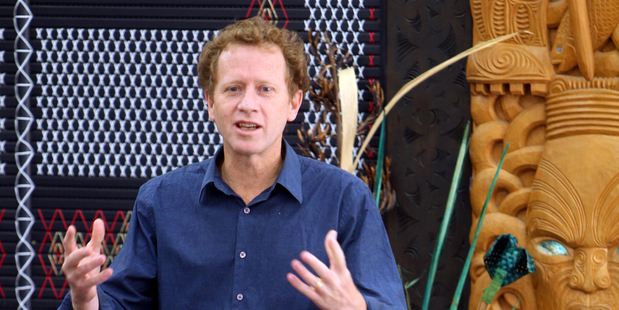 The Green Party wants to bolster Kiwibank's capital so it can "really take on the Aussie banks".
In a pre-Budget media briefing yesterday Greens co-leader Russel Norman said the Government had failed to rebalance the economy and that the profits of the big four banks, all Australian-owned, were strip-mining the country of much needed capital and contributing to its largest economic vulnerability - chronic large current account deficits and mounting foreign debt.
"We would strengthen Kiwibank by allowing it to retain more of its earnings so it can grow faster," Norman said.
And if it needed the injection of more capital "we would be open to that".
"We want to help build Kiwibank into a sophisticated retail and commercial bank with the scale needed to lend to productive enterprise and be able ultimately to manage the biggest bank account in the country, the Government's."
Three years ago Finance Minister Bill English had spoken a lot about the need to rebalance the economy away from debt-fuelled consumption and leveraged property investment towards putting resources into sectors which earn the country's living as a trading nation.
But lately he hardly ever uttered the work "rebalance", Norman said.
Research the Greens commissioned from Business and Economic Research Ltd (Berl) found scant evidence in the macro-economic indicators of progress towards rebalancing since the Government took office in 2008.
Net foreign debt has reduced since then, relative to the size of the economy, but it is forecast, by the Treasury and others, to worsen again as the Canterbury rebuild and other influences widen the current account deficit.
Growth in the non-tradeable or inward-facing side of the economy has outstripped the tradeable sector, which has not really grown at all over the past four years, Berl said.
In part that reflects that the burden of controlling inflation has fallen much more heavily on the tradeable sector than the non-tradeable one.
Domestic spending on consumption has outstripped spending on productive investment (excluding housing).
And lending to the business sector and agriculture has grown much more slowly since 2008 than lending to households.
Only one measure, the relative performance of exports and imports, could be said to indicate progress towards rebalancing, Berl chief economist Ganesh Nana said.