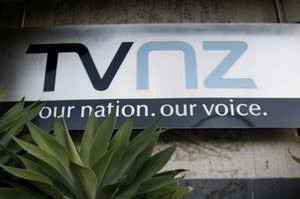 Television New Zealand has promoted an internal candidate to head its news and current affairs department.
John Gillespie is currently the editor of daily programmes and was widely predicted to win the role over applicants from overseas. He will take up his new position at the end of June.
The appointment ends a long period in limbo since news chief Ross Dagan returned to his hometown Brisbane after just nine months on the job.
Dagan's major legacy will be replacing Close Up with Seven Sharp under pressure from TVNZ management to move away from formal current affairs.
The role was previously held by Australian Anthony Flannery.
A newsroom source said that Gillespie was stable with a conservative news values and he represented the status quo at TVNZ after a long period of upheavals.
The appointment of a New Zealander to the role will improve morale at TVNZ which has been heavily criticised internally for looking offshore for its leaders.
But he will face intense challenges boosting morale at an organisation that has pulled back on its focus on news and current affairs.
TVNZ chief executive Kevin Kenrick said Gillespie would make a smooth leadership transition and there would be be no loss of momentum.