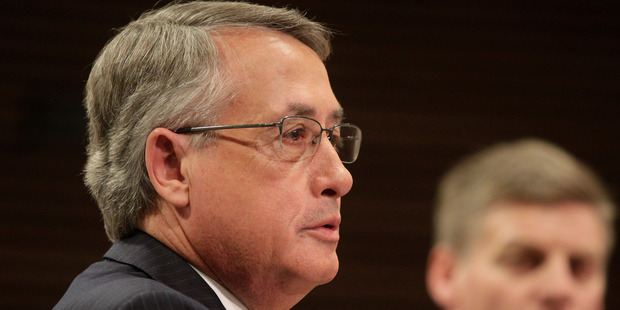 Australian Treasurer Wayne Swan concedes the political reality of not returning a much-promised surplus will be painful.
But he still believes the government will be able to turn around opinion polls and win the September election.
Mr Swan will hand down his sixth Budget tomorrow.
It is widely expected to show a series of deficits, rather than the growing surpluses he projected 12 months ago.
"I'll take my medicine. I'll accept the politics of this, they are very uncomfortable. But getting the big economic decisions right to support Australian jobs is what people expect of me," he told the Nine Network yesterday.
"Responsible governments have to respond to changed circumstances. You can't sit here ... and pretend the global economy doesn't change."
But in what is likely to be his final major interview before tomorrow, he said he did not believe this would be his last Budget, even though opinion polls suggest a landslide victory to the coalition on September 14.
"I certainly don't, no," he said.
He would not rule out more "nasties" in the Budget.
Already the government has announced it will increase the Medicare levy to help fund disability insurance, ditch a proposed increase in the Family Tax Benefit Part A and defer a planned tax cut as part of the carbon tax assistance package.
The government also expects $580 million in savings over the forward estimates from increased efficiencies in the public service.
These include better management of staffing levels, reducing government office space, making changes to government procurement and consolidating administrative functions.
Funding would also be provided for the WestConnex road project in western Sydney, he said.
He said it would not involve road tolls.
-AAP