Prospectus coincides with busy week on the market and helps break listing drought.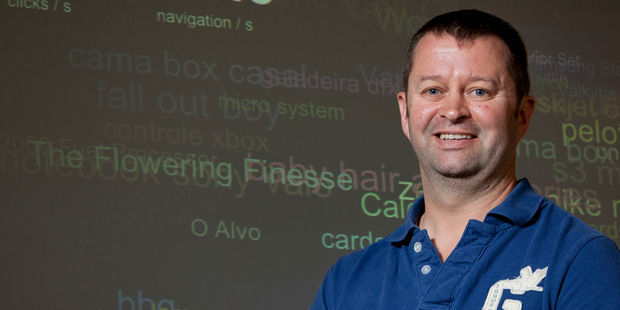 Technology company SLI Systems is on track to be the fourth listing on the New Zealand stock exchange this year after yesterday registering its prospectus ahead of a May 31 float date.
The float will help the country to break its listing drought, with stock exchange figures showing only 11 initial public offerings came to market in the five years until the end of 2012.
SLI's prospectus coincides with a very busy week on the market with Veritas Investments due to complete its back-door listing of the Mad Butcher today and Mighty River Power set down for listing on Friday.
Technology minnow Snakk Media became the first company to list this year when it hit the NZAX in March, although it did not raise capital at the time.
SLI, which stands for search, learn and improve, will raise $27 million at $1.50 a share and has already garnered strong support from the investment community, with the bookbuild attracting nine institutional investors and interest of two and a half times the $27 million it wants to raise.
The interest means there will be no public pool of shares with retail investors able to buy into the IPO only through their broker.
Of the $27 million, $12 million will go to existing shareholders with the remaining $15 million targeted at expanding the business in the United States, Britain and Australasia and a move into new market Japan.
The offer for shares in the Christchurch-based business, which provides search engine optimisation for online retailers, is set to open on May 14 and close on May 28 ahead of a May 31 listing on the main board of the New Zealand stock exchange.
Chief executive Shaun Ryan said the company currently had about 24 shareholders who were mainly friends and family.
On average those shareholders would be reducing their stakes by 25 per cent. After the IPO, private equity investor Pioneer Capital Partners would be the largest shareholder at 10.6 per cent.
Trade Me founder Sam Morgan will also invest a further $1 million, adding to the million dollars he put in last year.
Existing shareholders will not be able to sell out of the company until after the June 30, 2014, results are released.
Ryan said SLI wanted to tap into the growing e-commerce market, which was forecast to hit US$1.1 trillion by 2016 and have annual growth of 16 per cent over the next five years.
He said the $15 million would be used to expand in SLI's existing markets, adding 16 new sales staff to its current team of 18.
Chief financial officer Rod Garrett said the company could make a profit within a few years of its forecast period out to 2014, but it would be up to the board to decide whether to do that or continue to push for sales growth.
The company is forecasting its annualised recurring revenue to increase from $15.5 million in 2012 to $25.9 million in its 2014 financial year, with profits before tax forecast to go from a gain of $215,000 last year to a loss of $2.1 million in 2013 and a loss of $7.1 million in 2014.