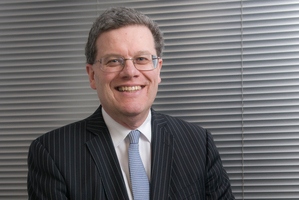 The greatest challenge facing KiwiSavers is that though most young people realise they have to do something for their retirement, their current contribution levels are not going to make them comfortable.
That's the view of Financial Services Council chief executive, Peter Neilson who says the challenge is how the industry can get as many people as possible into KiwiSaver and raise the contribution levels to 10 per cent - 5 per cent from the employee and 5 per cent from the employer.
An Infometrics report - The Potential Impact of KiwiSaver on the New Zealand Capital Market - found if KiwiSaver could achieve close to universal coverage (say 80 per cent of the workforce) and contributions moved up to 10 per cent, the KiwiSaver funds would grow from the current level of $13.5 billion to $731 billion by 2066.
The impact on the economy would be substantial "and include investment in new jobs, an improvement in worker productivity and wage rates, slightly lower interest rates and a more resilient economy during recessions".
Those starting work today would get twice the size of the pensions they would be entitled to now from just NZ Superannuation when they finish their working careers.
The council advocates a gradual rise in contributions to 10 per cent.
As the amount of domestic savings increases the amount invested locally will increase, as will offshore investment. The report notes that, locally, money is already being invested into fast-growing New Zealand businesses.
Kiwisaver may be the only exposure to the rest of the world's investments that many New Zealanders have.
Neilson says not everyone should be put into the default funds, which tend to be more conservative. Instead young people can afford a bit more risk in their investment profile as over time the rises and falls tend to even out.
Though the default funds have done well, over the next 40 to 50 years investors will want more growth assets in their portfolio and will want more exposure to equities.