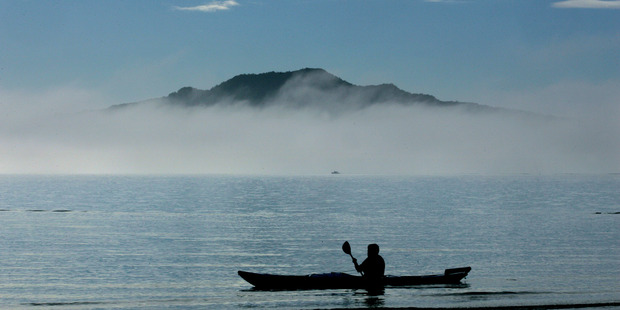 The Department of Conservation is working with other groups to open a multi-day visitor experience on Rangitoto and Motutapu and wants the tourism industry to come up with ideas on how to run it.
While planning is in its early stage, expanded accommodation could mean the restored historic baches on Rangitoto are opened for overnight stays and visitors could buy packages including guides, food, accommodation and entertainment.
More details of the "Rangitoto Motutapu Haerenga - A Journey through Sacred Islands" will be unveiled this morning at the tourism industry tradeshow, Trenz, being held in Auckland.
The walk could take up to three days, as an alternative to the half-day walk to the summit of Rangitoto, and it is hoped to be open next summer.
DoC's Auckland Conservator Sean Goddard said visitors were able to walk the trails now, but the packaged highlights had not been pulled together.
There was already a campground at Home Bay on Motutapu, an outdoor education centre and some DoC housing, said Goddard.
"We'd like to get ... feedback on what sort of interpretation guiding accommodation would make this a world class tourism product," Goddard said.
Auckland Mayor Len Brown said the walk to the summit of Rangitoto was one of the city's most popular day trips but with Motutapu it had much more to offer.
Iwi representatives Ngati Paoa, Ngati Whatua and Ngai Tai were closely involved in developing the concept for the Haerenga.
Ngai Tai chairman James Brown said the initiative advances the manaakitanga (hospitality) interests of iwi and enhances cultural revitalisation.
The walk fits into Auckland Council-owned Ateed's strategy of encouraging visitors to Auckland to stay in the area longer than the average of just over two nights.
Islands' time
Day one: The summit of Rangitoto, volcanic landscapes.
Day two: Cultural significance and ancient landscapes of Motutapu.
Day three: The restoration of Motutapu, regenerating forest and conservation work.