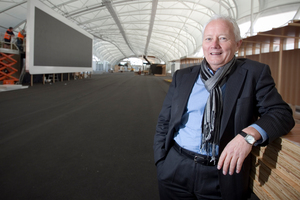 Entries have opened for the Westpac Auckland Central Business Awards 2013.
All businesses located within the borders of the old Auckland City Council are eligible to enter.
Michael Barnett, chief executive of the Auckland Chamber of Commerce, which organises the awards, said the firms that took part in the competition often found it a refreshing way to reflect on their businesses.
"It's a really good way for firms to look at where they have been and where they are going," he said.
Barnett said he expected 100 to 150 companies to enter this year.
Catagories include Excellence in Innovation, Excellence in Retail and Excellence in Exporting. The supreme winner will be selected from the winners of the eight catagories.
Entries close on June 28. The winners will be announced at a black tie gala dinner in November.
* For more information contact Jo-Anne Cooper on 09 302 9913 or jcooper@chamber.co.nz