When Five Star finance company boss Neill Williams is sentenced in court today, it will be just the latest stage in a series of misadventures, reports Hamish Fletcher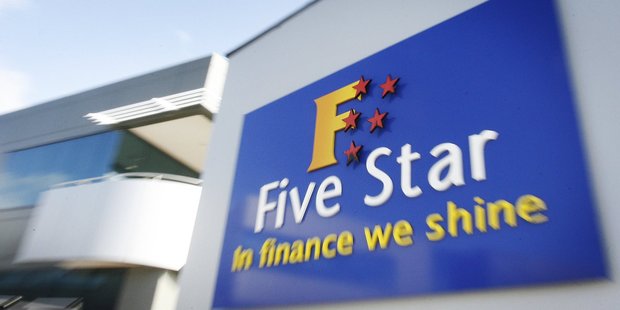 Neill Williams once called himself and his business associates the "Three Musketeers", but the 79-year-old's life is now more a tale of tragedy than adventure. Twice bankrupt since age 60, the elderly accountant could today be sent to prison as he is finally sentenced on charges to which he pleaded guilty in 2010.
Williams, who has survived both bowel cancer and melanoma, was the founder of the ill-fated Five Star Group, a set of firms which folded in the wave of finance company failures after 2006.
Five Star directors Nicholas Kirk and Marcus Macdonald were the first from the sector to go to jail after they pleaded guilty in 2010 to charges brought by the Ministry of Economic Development and the Serious Fraud Office.
Although Williams also admitted to some of these charges, including three involving untrue or misleading statements in Five Star offer documents, his sentencing was delayed while he made two unsuccessful attempts to vacate his guilty plea - trying to change the plea from guilty to not guilty, so there would then need to be a trial to determine his guilt or otherwise.
After failing in these, the accountant squared off this year with Crown prosecutors in the Auckland District Court, over the role he played at the now failed finance group.
Unlike Kirk or Macdonald, Williams' name did not appear on public documents associated with the Five Star companies, nor was he a listed director of the firms.
While he admitted setting up Five Star in 1992, he claimed he was outside the corridors of power and acted merely as an employee of Kirk's.
But one of his former colleagues told a different story.
Rather than a lowly worker, Williams was the "mover and a shaker" at the group, said former Five Star Consumer Finance manager Wayne Wade.
When giving evidence for the Crown at Williams' hearing in February, Wade said Kirk and Macdonald wouldn't act before discussing things with Williams first: "His stature was such that he was involved in every major decision of the group."WADE said Williams was fond of using military terms and would call himself "a General".
Williams also described himself as one of the "Three Musketeers" alongside Macdonald and Kirk, the witness said.
On one occasion the witness claimed Williams referred to himself as the "Eminence Grise".
"It's a classical reference to the great cardinal, the person that stands in the shadows pulling the strings," Wade said.
In ruling on Williams' position at the companies, Judge David Wilson said last month that he was "an integral part of all major strategic decisions within the Five Star group".
In his decision the judge also said Williams' "employment" by Kirk was part of a "careful construction to hide the real position from the investing public and the authorities".
During his evidence Wade said he believed the reason Williams' name was not included in offer documents was because of his background, which included him being involved with a finance company that had collapsed in the late 1980s.
"Nick [Kirk] had told me that they wanted to keep Neill under the radar and virtually hide him from the public. That's why he was, to my knowledge, that's why Neill wasn't named in the prospectus or in the offer documents because of his background," Wade told the court.
Williams' past had raised problems at Five Star from the beginning.
Auckland businessman David Botting, who was on the Five Star Finance board between March and May 1993, said he wasn't advised Williams would be involved when he took on the job.
"We had our first couple of meetings and I wasn't very happy because Neill Williams was sitting at the head of the table. I hadn't been advised that he was going to be a director. In actual fact he wasn't a director," but in his view, the 77-year-old Botting told the Herald this week, Williams "was one of the main people at the meeting.
"I had knowledge of some earlier dealings which he [Williams] had been involved with and I wasn't very happy," said Botting, who subsequently resigned from Five Star.
Indeed, by 1992 Williams' record was already tarnished.
During the 1980s Williams had become involved with Auckland-based First City Finance, which was a major lender to used car dealers.
Williams was vague when asked about his role at First City Finance while in the Auckland District Court last month. At one point he said he had a "management contract"with the company. When pressed, he said he "may have been a director for a short time".
According to court documents, Williams was a director of First City Finance from October 1983 to December 1985.
Reports in the Herald archive say the company was put into liquidation in 1989, although it is believed creditors were eventually paid back their capital in full.
Williams was also a director of First Management Ltd, which looked after First City Finance's affairs.
Until 1988 First Management was jointly owned by Williams and First City Finance director David Johnson. As well as being involved with First Management and First City, Johnson was also chairman of the Commonwealth Games company, which had the job of preparing Auckland to host the sporting event in 1990.
But Johnson resigned from his position after he and Williams were arrested in December 1989 over their dealings with a company called Dairy Containers.
Dairy Containers was a subsidiary of the NZ Dairy Board (one of Fonterra's precursors) and made cans for export milk powder. The firm was precluded from making a profit and would invest any surplus funds outside the company.
From 1981, Dairy Containers' company secretary Allan Rose took responsibility for making these investments and the bulk of the extra money ended up with First City Finance.
But Rose and two other executives were sacked in 1989 for misappropriating Dairy Containers' funds, and it came to light that some investments with First City had been made without authorisation.
Rose, then 35, pleaded guilty to 20 charges of fraud and forgery for offending which cost Dairy Containers about $11 million.
He was sentenced to four years in prison in April 1990 and two other Dairy Containers employees were also jailed that year as part of the offending.
Later that year Rose emerged as a Crown witness in the prosecution of Williams and Johnson, who were accused of endeavoring to defraud Dairy Containers of $6.2 million.
The First City pair were jointly charged with fraudulently using a document to obtain pecuniary advantage. Williams faced additional charges of theft by failing to account and forgery.
Johnson and Williams pleaded not guilty and went to trial in the Hamilton District Court during November 1990.
But ten days after the proceedings began, Judge V.R. Jamieson dismissed the charges against the men and said the Crown's case was "seriously tainted".
The discharge centred on allegations that Rose may have been paid to give evidence after his wife received $100,000 from the Dairy Board.
Judge Jamieson said Rose may have believed the payment was his own reward for giving evidence: "It would not be proper for a person to be tried and convicted where it appears witnesses may have been paid to give evidence," he said.
The Judge finished by saying the Crown had failed to prove Johnson's and Williams' guilt and that they were "innocent of these allegations and they will remain that way".
Despite the pair's acquittal, their involvement with Dairy Containers would later entangle them in a 4-month civil case in 1994.
In this case Dairy Containers sued the Auditor-General and two banks for alleged negligence during the time when Rose and others misappropriated the $11 million.
Dairy Containers alleged that the fraud should had been uncovered in 1986, or 1987 at the latest, if the Audit Office had taken reasonable care.
It sought damages of $11 million plus interests and costs. The Auditor-General successfully joined the Dairy Board, Johnson and Williams as third parties, and issued a cross claim against the banks for contribution if a liability to Dairy Containers was found.
Dairy Containers was successful in obtaining a judgment for $11 million but High Court Justice Ted Thomas ruled the company itself, the Auditor-General, the two banks, Williams and Johnson should all proportionately share liability.
In his decision, Justice Thomas said Williams and Johnson knew of Rose's employment contract with Dairy Containers: "They induced him to breach that contract by acquiring funds from DCL [Dairy Containers Ltd] pursuant to transactions which they knew had not been authorised by the board and which they must have known the board would not condone."
In 1988 there had been a "strong element of coercion involved in their dealings with Mr Rose", the judge said.
"He had got out of his depth and they took him, and with him DCL, further out to sea." Justice Thomas said the men's conduct was "essentially dishonest".
This case represented further negative publicity for Williams, who was declared bankrupt for the first time in 1995.
But asked in court last month if Dairy Containers was part of the reason why he wanted to keep his name off Five Star Finance documents, Williams replied: "No. Having gone through the problems with First City Finance, especially, even though people [were] paid in full, without interest. At my age, I felt I should not be a director of the company".
During the hearing last month, Williams also took the opportunity to express some remorse for out-of-pocket Five Star investors.
"I have to say to this court that nobody would have any idea of the anguish I've had for the people that have lost money in Five Star and I don't know them individually because I never did know them, but I see enough on television to know that people's lives have been ruined," he said.
Williams has felt the impact, too; in 2011 he was declared bankrupt for the second time.
Nor is the legal process finished with him yet; whatever happens today, he is due to appear before a judge in June, facing two Serious Fraud Office charges of theft by a person in a special relationship.
When Five Star Finance and a related company, Five Star Consumer Finance, fell into receivership in 2007, investors and creditors were collectively owed more than $90 million.
Only about $12 million has been recovered, with receivers and liquidators still attempting to get back more funds.
While the investors' wait for money has been drawn out, with Williams facing sentence today, they may not need to wait much longer for justice.