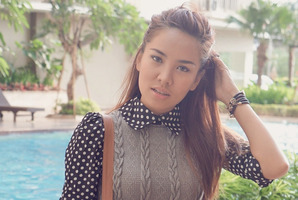 Auckland Airport is harnessing the promotional power of Indonesian media personality Marischka Prudence as part of its push to rapidly expand the number of Indonesian visitors to New Zealand.
She will travel the country taking in activities from diving to black-water rafting, all while blogging on Indonesian social media and comparative booking site, Wego, in the hope of attracting more free and independent travellers (FIT) here.
Auckland Airport general manager aeronautical commercial Glenn Wedlock said Indonesia represented a major opportunity for New Zealand.
"Holiday arrivals from Indonesia have increased over 100 per cent within the last five years alone and, with a population of over 240 million and a growing economy, there is huge potential."
Indonesia's GDP was 15 per cent bigger than Australia's and forecast to be three to four times richer than Australia by 2040, Wedlock said.
Indonesian consumers were also confident. "This is important as it is fuelling a growing middle-class which represents a great opportunity for us."
Wedlock said research on previous promotions showed they had reached more than 20 per cent of the target Indonesian travel market already.
"Our research also indicates that Indonesians have a great alignment with New Zealand product with a high focus on scenery, walking/hiking, soft adventure activities such as mountain biking, cultural exchange and food and shopping."
About 12,500 Indonesians visited last year and it was hoped to boost that to 50,000 a year by 2020.
Wedlock said the airport was hopeful Indonesian airline Garuda could start direct flights here within the next year. The airline has said it would start flights when market conditions allowed.