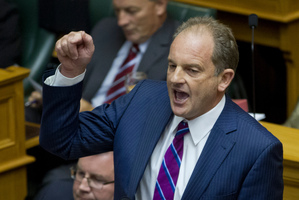 The Government has launched a $1 million advertising campaign to entice domestic investors to apply for shares in Mighty River Power over the next three weeks after the share offer opened yesterday.
New Zealand retail investors have until May 3 to apply for shares. Mighty River Power is expected to list on the New Zealand Stock Exchange on May 10, with the opening share price estimated at between $2.35 and $2.80.
About 440,000 investors pre-registered for shares, but Prime Minister John Key said securities law prevented him from providing an updated figure.
"We have been warned that providing application numbers risks being seen as speculating on demand or trying to talk up demand."
The Government has guaranteed that New Zealand investors will get at least $2000 worth of shares each as part of its efforts to refute claims that shares will inevitably go overseas. The initial offer is open to New Zealand retail investors only and the $2000 guarantee applies whether people have pre-registered or not.
The advertising campaign is on top of a $1.1 million spend on advertising the pre-registration process.
A spokeswoman for State-Owned Enterprises Minister Tony Ryall said the advertising costs were not expected to exceed 2 per cent of the estimated proceeds from the float and was standard for initial public offers. The share float is expected to raise about $1.6 billion.
Mr Key criticised Labour leader David Shearer for stating at the weekend that Labour would intervene in the market to bring power prices down, claiming that the float would push prices up. Mr Shearer has refused to provide details, but said he was warning potential investors that it could impact on share values.
Mr Key said power prices had risen 70 per cent under Labour.