Report urges streamlined visa process to encourage travel by high-spending Chinese.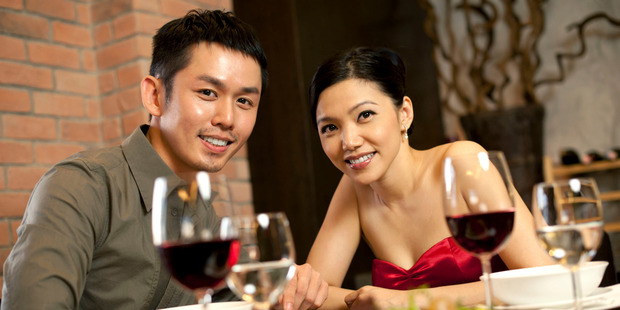 A Government-commissioned report into the booming Chinese tourism market finds visa processes should be streamlined to encourage travel by "low risk" high-spending visitors or risk losing them to rival destinations.
The wide-ranging China Market Review, launched last night by Prime Minister John Key, says that striking the balance between immigration risk management and attracting visitors was vital if New Zealand was to successfully meet the potential of the China visitor market, already worth $651 million a year.
Key, who is also Tourism Minister, has said the annual number of Chinese tourists could grow five-fold to one million over the next five years.
The review was launched in response to figures that show the number of visitors had grown by 120 per cent during the past decade but that was not matched by per capita spending.
According to forecasts based on the historical relationship of spending by Chinese visitors to economic variables in their own country, the average visitor spend a day is likely to drop from $173 a day currently to around $162 in 2018.
The review was done by experts from government agencies and the tourism industry and on visas finds the biggest opportunity lies in targeting those who pose low immigration risks.
There is already a scheme that makes it easier for China Southern Airlines' gold and silver frequent flyer card holders to enter the country, which has attracted political flak but has just been renewed.
Unlike other large markets, Chinese visitors need a visa to travel here and visitors are put off by the perception that fees were unevenly levied among visitor types and that the process is cumbersome.
The review recommends that multiple entry visas already used for low- risk independent travellers - who spend more on short package tours - be more actively promoted in China. It also recommends more use of third parties in China to target low-risk visitors through arrangements with industry partners. These could include Chinese universities or "certain professions".
Rival destinations were taking active steps to liberalise visa processes and New Zealand needed to "pay particular attention to this area to ensure that we do not unduly hinder travel".
The review said there was a lack of information about the Chinese market and some of what was on offer was "less fit for purpose".
"We know that shopping is one of the main motivations for Chinese to travel and yet different types of quality retail experiences are not factored into our tourism offer."
Health products, food and wine were not properly promoted.
New Zealand businesses were also shut out of selling to Chinese on low value shopping tours by overseas- owned "shopping consortia" and profits went offshore.
The review recommends setting up a one-stop Chinese language/tourism/immigration/education site to be hosted in China as an online channel. Tool kits for small tourist businesses should be developed including basic language and information on food preferences.
It warns that this country's advantages including links through the Chinese-New Zealand community, location and reputation for safety, could change quickly. "The existing direct air links are essential to the visitor sector and trade but risk being deployed elsewhere if unprofitable."
Before the release of the report, Lesley Immink, chief executive of the Tourism Export Council, said New Zealand was gearing up for a further influx of Chinese visitors, but "we're not ready yet, really".
"We identified a couple of years ago that if we want to offer Chinese visitors a quality experience we're going to have to up our game."
Chinese visitors
208,704 in year to February
150,704 on holiday
6.4 days average length of holiday
$651 mtotal spending a year.