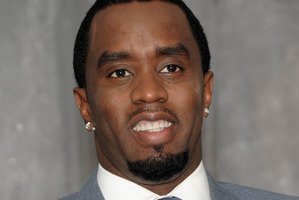 Sean 'Diddy' Combs has been named the richest hip-hop star for the third year in a row.
The rapper has an estimated fortune of US$580 million and was recognised in Forbes magazine's annual list, once again beating Jay-Z (US$475 million) to the top spot.
His wealth actually primarily comes from non-musical ventures, the majority coming from his eight-figure deal with Diageo's Ciroc vodka.
As well as a huge annual payout, Sean - previously known by his stage-name P. Diddy - will receive a nine-figure windfall if the brand is sold.
Of the brand, Jack Russo, an equity analyst at Edward Jones & Co, said: "It is one of the fastest-growing brands within vodka. "Consumers are feeling a little bit better about their situation, and with that, they're willing to spend more on premium products.
Meanwhile, Jay-Z's fortune is largely made up of his 2007 sale of Rocawear (US$204 million) and his deal with Live Nation (US$150 million).
Dr. Dre is in third place on the list with US$350 million mainly thanks to his 'Beats by Dr. Dre' headphones brand.
In 2011, the entrepreneur sold 51 per cent of the business for US$300 million, before buying back half of the half he sold the following year and seeing the company's share of the premium headphones market reach 65 per cent.
The list is rounded off in the same way as last year's, with Bryan 'Birdman' Williams and 50 Cent occupying the fourth and fifth spots.
The Forbes Five: Hip-Hop's Wealthiest Artists 2013:
1. Sean 'Diddy' Combs
2. Jay-Z
3. Dr. Dre
4. Bryan 'Birdman' Williams
5. 50 Cent
- BANG Showbiz!