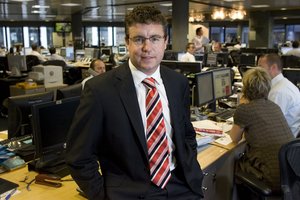 Consumer confidence has dipped in the latest monthly ANZ Roy Morgan survey, falling six points to 115, but overall is still in positive territory.
A reading above 100 indicates more optimists than pessimists.
"Confidence usually falls in March, as the summer glow wanes and the reality of work reasserts itself," ANZ chief economist Cameron Bagrie said.
"After accounting for seasonality, March showed a very marginal easing in confidence, but not of a magnitude than could be considered any more than rounding."
Considering February had shown a solid lift it was encouraging to see it had been maintained, he said.
A net 8 per cent of consumers feel worse off financially than a year ago, compared with a net 2 per cent last month.
They are still positive, by a net 27 per cent, regarding their own financial prospects in the year ahead, though still not as upbeat as in February (a net 35 per cent).
Views on the general economy a year out are more circumspect, a net 2 per cent positive compared with a net 12 per cent last month, as is sentiment towards the economy five years out (a net 22 per cent, down from a net 29 per cent).
A net 31 per cent consider it a good time to buy a major household item, virtually unchanged from February's net 32 per cent.
Bagrie said consumer confidence continued to be buffeted by an array of forces. "At one end we have the general feel-good factor percolating from lifts in house prices, and it is no surprise to see Auckland and Christchurch - the two regions showing the most housing froth - top of the pops in regard to consumer confidence.
"Conversely, uncertainty over job prospects urges consumer restraint. Canterbury is the only region showing a sustained lift in employment, according to job advertising figures."