Economist says results at odds with talk of sector in crisis, but vary by industry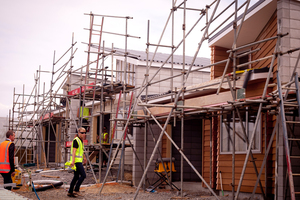 The most timely gauge of manufacturing is the most positive it has been for a year, as a pick-up in construction boosts upstream suppliers.
The BNZ Business New Zealand performance of manufacturing index (PMI) rose 1.1 points to 56.3 last month, the highest level since February last year and well above the average of 52.3 over the 10-year history of the survey. Any reading above 50 indicates expansion.
Production, in particular, rose 3.4 points to 61.4, the highest for eight years, while new orders rose 1.9 points to 58.2, pointing to further production gains ahead.
For the first time since May last year, employment crept into expansion, though only just, at 50.1.
Business New Zealand's executive director for manufacturing, Catherine Beard, said comments from respondents reporting increased activity were often associated with construction, such as the Canterbury rebuild or increased renovation work throughout the country.
"Given a large proportion of New Zealand's domestic manufacturing activity is dependent on the construction sector, stronger demand for products such as paint, concrete, fixtures and fittings, and related equipment will obviously provide the sector with a welcome boost," she said.
BNZ economist Craig Ebert said the results were at odds with talk of a sector in crisis, but varied widely by industry.
The best performer, on a three-months rolling average basis, has been the food processing industry, where the drought would be boosting throughput in meatworks but crimping production in dairy factories.
Non-metallic mineral products (which includes cement) is also well into expansion territory, with a PMI of 61.6, but printing and publishing, textiles and footwear, and metal product manufacturing are still contracting.
"Only the very largest of firms were going for broke," Ebert said. "Businesses employing more than 100 staff registered a PMI of a whopping 76.3."
The smallest firms, with up to 10 staff, were next best at 53.7, small to medium (11 to 50 staff) at 51, while medium-to-large firms (51-100 staff) were just holding their own at at 50.