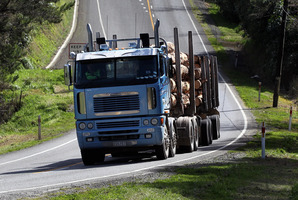 New Zealand firms are missing out on $1.6 billion in potential energy savings by not putting in place simple measures which a conservation group says could prove equivalent to a "killer app" for business.
Ian Niven, business general manager for the Energy Efficiency and Conservation Authority (Ecca), said many firms were too financially stretched and felt they did not have enough time to implement steps he likened to tuning up a car.
"Some want to know more, generally the potential of business efficiency is not well known," Niven said.
"There is a general lack of knowledge, one barrier is that people think about energy as a fixed cost."
Ecca gets about $100 million in government funding mainly to promote the savings message to householders. About $17 million is spent on promotion to businesses, including some subsidy of energy saving equipment or programmes.
"By changing the way businesses use energy, they can take the initiative to improve productivity, profitability and competitiveness," said Niven, who has been in the job for six months after about 15 years in the energy sector.
"It might not sound as exciting as the next i-Phone but energy efficiency may yet turn out to be a killer app for business."
He said savings go straight to the bottom line, and compared to other investments such as research and development, energy efficiency projects are low risk, and many have a short payback of two years or less.
The winner of last year's authority awards, Air New Zealand, has saved more than $500 million since starting its energy savings drive in 2005.
This includes using more fuel-efficient planes, stripping weight from aircraft and retrofitting older planes with more aerodynamic features.
Smaller businesses could also benefit.
Niven said Wanganui Pak'nSave cut energy use by 40 per cent by putting in place measures such as making better use of natural light with skylights and using outside air for free-cooling to reduce the need for air-conditioning.
The authority was targeting the road transport industry where trucking firms and commercial fleets use 40 per cent of the energy used by business, spending about $3 billion.
Most businesses that use heavy vehicle fleets could cut fuel costs by at least 10 per cent through driver training so they braked and used gears less, improved fleet management and vehicle selection and maintenance.
In some cases it was as simple as pumping up the tyres.
Niven said an average firm of 25 trucks could save around $130,000 on its annual fuel bill.
If all trucks used 10 per cent less fuel - and some fleets are already reporting savings of around 20 per cent - the transport fleet would spend $130 million less on fuel every year.
He said the biggest issue was to get senior management to buy in to energy saving projects. Ecca was now working with industry groups and associations to get more "bang for its buck".
It was difficult to compare the rate of takeup of energy saving to overseas but with New Zealand's relatively unregulated environment the "carrot and stick doesn't tend to be as profound as elsewhere".