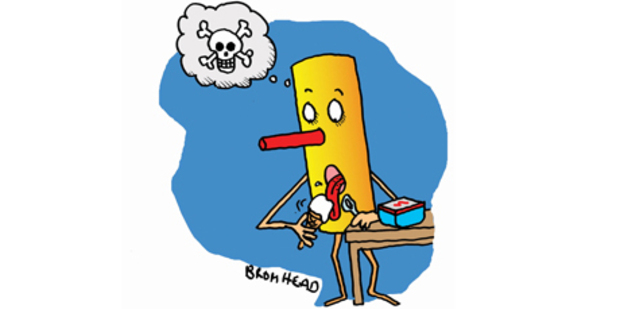 One of my enduring memories after arriving from postwar austerity Britain was experiencing for the first time New Zealand's wonderful icecream.
It was a revelation, after years of licking some ghastly concoction in Britain called "Grillo's Creamy delight", a sort of icy, watery mush, impregnated with a minimal amount of dried milk powder so it could claim its "creamy delight" credentials.
Here in New Zealand, when locals warily asked me, "so, what'da'ya think of our country?" my stock reply was, "I love the icecream, absolutely delicious!" - an answer that always received a silent nod of approval.
(I'd already been warned not to talk politics, sex or religion with the natives and instead stick to less emotional topics, such as the wonderful beaches and the quality of roast lamb dinners, pavlova desserts and of course, the superb icecream.)
Fifty years on, I'm still a fan of the product, slavishly sticking to the old-established big brand varieties, packaged in those handy blue plastic tubs that have an afterlife as storage bins for screws and nails and other miscellaneous odds and ends in everybody's garage.
My young children, naturally, enjoy icecream, too, like many kids preferring chocolate as their variety of choice.
This hymn of praise all sounds normal and no doubt consumption would have continued in our household, if I hadn't recently had laser eye surgery, restoring my ability to read the small print on the lid of the nation's favourite award-winning French Vanilla brand.
Casually examining the ingredients, I noted the usual harmless suspects found in many processed foods: glucose syrup, emulsifiers and vegetable gums.
But two of the ingredients, innocuously displayed merely as numbers - 102 and 110 - left me curious.
"Why have I got innocent-sounding numbers in my wonderful, pure icecream?" I asked the caregiver, putting her science degree to work.
"102 is Tartrazine and 110 is Sunset Yellow FCF. Both banned in some countries," she tersely replied.
"What if I switched to the chocolate variety?" I muttered weakly, somewhat startled that my favourite icecream contained sinister-sounding ingredients.
"Don't bother," she responded grimly. "The chocolate variety contains colour 133 - known as Brilliant Blue FCF, also banned in some countries."
So much for all that's pure and wonderful in New Zealand.
As I sadly melted the stuff down the sink, I ruefully thought: "Where's Grillo's Creamy Delight now I need it again?"