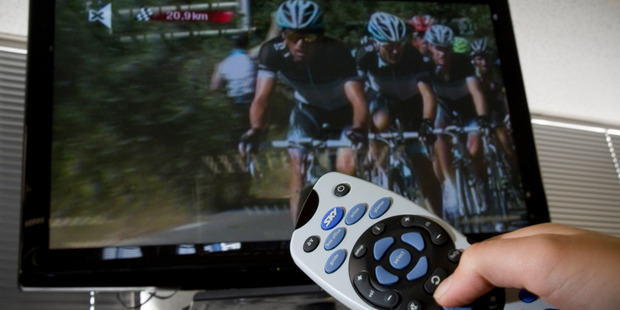 Investors have flocked to buy News Corp's 44 per cent stake in Sky Network Television in what a broking source said was the biggest block trade on the NZX in a decade.
Brokers said today that the fact that $815.3 million worth of Sky TV shares were sold in just a day revealed a healthy appetite for New Zealand stock, and was a positive sign for the capital markets in general.
Sky TV shares closed at $5.02 - a 4.6 per cent premium to the underwritten share price of $4.80 a share.
The stock closed on Friday at $5.17 before a trading halt was put in place to facilitate Monday's placements.
News Corp had appointed Deutsche Bank to underwrite the transaction. Deutsche's 50 per cent-owned retail offshoot, Craigs Investment Partners, managed the sales.
When the stock came off its trading halt this morning, Sky TV shares went on to trade in a $4.84 to $5.10 range over the course of the day.
John Moore, head of equity capital markets at Craigs Investment Partners, said about 40 per cent of the stock offered went to New Zealand domestic and institutional investors.
Going on the known ownership of the non-News Corp stock, he estimated the sale had returned Sky TV to majority New Zealand ownership.
He said the stronger share market had opened up opportunities for major stake holders of New Zealand companies, particularly for those whose priorities had changed.
"Corporates in that situation have an avenue that they can now tap,'' he told APNZ.
Broader ownership of Sky TV was generally perceived as a healthy sign for the stock.
It would also mean a bump up the NZX's index rankings, because a greater proportion of the company's shares would now be classified as "free floating''.
Moore said the sale was "the biggest block trade of the decade''.
The Sky TV deal compares with Fairfax Media's sale of the company's remaining stake in Trade Me for around $616m late last year.
On a smaller scale, there was Arrium's sale of its 50.3 per cent stake in Steel & Tube for $91.2m last October.
In 2011, Tainui sold down its stake in Ryman Healthcare in a $58m transaction.
- APNZ