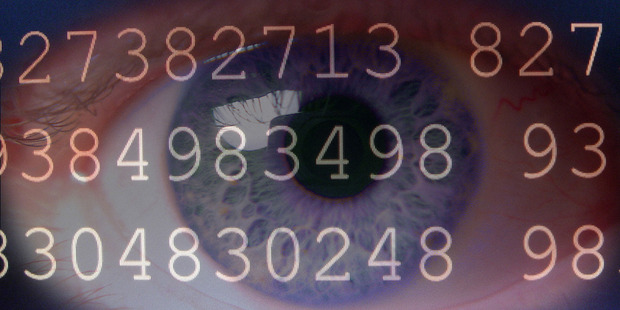 Most investment research suggests that diversification is the number one rule investors need to keep in mind.
I used to agree with this but after some years in the industry think there is an even more important rule and the rule is "trust nobody". It is pretty well known that research from the "sell side" i.e. the output from stockbrokers, financial advisers, fund managers etc has to be taken with a grain of salt the size of California. Some are better than others. This column looked at a paper from Andrew Smithers a while back which argued that the first rule for stock broking research was that all news is good news. LOL. But one area of the investment management industry whose reputation has managed to remain relatively unscathed has been that of investment consultants and actuaries. This is a little bit surprising because, whilst these people generally have a higher level of education than the industry average they are, like everybody else, burdened with the need to sell something.
Consultants are employed by institutional investors to help with asset allocation and choosing fund managers so a working hypothesis might be that, given they are used by institutions to pick fund managers, their research will be biased to show fund managers in a good light, the rationale being that if the consultants showed that fund managers underperformed the market index institutions would increase their weightings to passive funds which would mean less business for the consultant. The "pro fund manager hypothesis" seems all the more reasonable after reading a recent report on the NZ pension fund industry by a consulting group.
The report suggested that local pension fund managers investing in Australasian and international shares added value in the longer term. This sort of unlikely claim inevitably attracts the attention of the Statistics Police (SP) and accordingly this column enlisted the SP's help in putting these claims under the microscope. The consultant's report looks at the performance of its pension fund database over twenty years and concludes that
Pension funds managing Australasian equity portfolios have outperformed by an average of 3 per cent pa over twenty years.
Pension funds managing international equity portfolios have outperformed by an average of 1.3 per cent pa over twenty years.
This sounds great but the SP are of the view that this is not an open and shut case. Recall that some clever fellow when commenting on the tendency to make unfair comparisons between funds and indices said that "it is easy to look tall if you stand by a short person". That appears to be a problem here.
The SP pointed out that the report is comparing the performance of pension fund portfolios made up of NZ and Australian shares with an index of just the NZ stock market. Is this significant? A little over the twenty years to 31 December 2012 the Australian stock market returned 9.61 per cent pa and the NZ stock market returned 9.06 per cent pa, all NZD adjusted. Many pension fund's Australasian equity portfolios, particularly of late, have had as much money in Australian shares as in NZ shares so whilst the difference over twenty years is not huge the comparison is not valid. If we look over ten years to 31 December 2012 the Australian stock market returned 10.8 per cent pa and the NZ stock market returned 8.18 per cent pa, all NZD adjusted.
Secondly the SP note that the pension fund's performance are before fees. This is most unusual because convention, best practice not to mention commonsense suggests performance should be after fees. Fees probably total 1 per cent pa so adjusting for these two variables mean the 3 per cent pa outperformance is at least halved.
Whilst this is not hugely significant the SP emphasize that it would have been using a 10 year timeframe so a fair comparison would be with a composite index reflecting the actual makeup of the Australasian pension fund portfolios. The analysis is also likely to be enhanced by survival bias in that those pension fund managers who didn't survive are unlikely to be in the performance data and the reason they didn't survive is probably because they underperformed.
Next on the SP's hit list is the alleged outperformance within international share portfolios. The SP advise that the key point here is that the return of the index is where the currency is unhedged - whereas local fund managers typically hedge 50 per cent or more of their overseas share portfolio's currency exposure. Is this significant in terms of return? Again the answer is yes. Without getting too technical hedging adds to returns if short term NZD interest rates are higher than USD interest rates.
Everybody knows that this has been the case for most if not all of the last twenty years. This fact alone would account for at least a 2 per cent pa outperformance over the period and could have possibly added 3-4 per cent pa to returns. Then the SP note that the NZ dollar has appreciated markedly against the US dollar over the last twenty years. Safe to say there goes the 1.3 per cent in "alpha" claim. If we then deduct 1 per cent in fees and include survival bias those passive funds are starting to look more attractive.
Note that this column is not saying active management is bad or to just invest in passive funds. What it is saying is that the advocates of active managers do themselves a disservice when they don't follow the rules and the SP are out there watching for bad behaviour.
Hedging merits some comment because few retail investors understand its implications. Investing in overseas shares naturally means investing in overseas currencies so it is something of an insurance policy for NZD based investors against local natural disasters like foot and mouth disease, a huge earthquake and Sir Robert Muldoon.
When managers hedge the foreign currency component of your share portfolio they are effectively selling that insurance policy for 2-3 per cent pa. Now we all know that that has been a very profitable strategy over the last twenty years because the NZD has only gone up in value but with the benefit of the Global Investment Returns Yearbook database we can see that the recent trend hasn't always been so. One NZ dollar was worth 2.28 USD in 1900, adjusting for the fact that we were in pounds back then, so the NZ dollar has been on a very slippery slope over the long term. The other argument against hedging is the simple one that diversification makes sense.