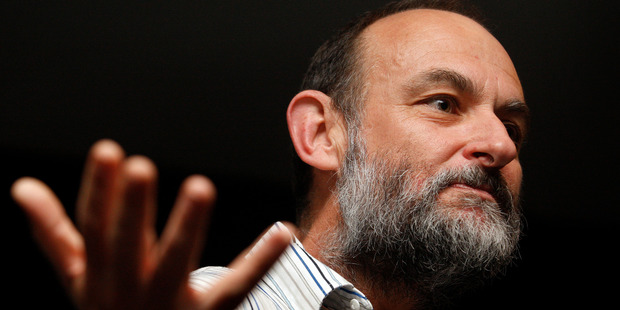 Former Shareholders' Association chairman Bruce Sheppard wants the defamation action against him to be heard by a jury but Mark Hotchin and Eric Watson are pushing for a judge-alone trial.
Hanover Finance's Hotchin and Watson are suing Sheppard over what a High Court judge called "severely critical" comments he made about them on television, radio, emails and on blogs.
Yesterday the Shareholders' Association - which was also being sued - announced it had reached a deal with the pair, thought to be a six-figure sum.
Although Sheppard said he had not even thought of making a settlement offer to Hotchin and Watson, he was pleased the association had.
"The NZSA was founded as a group of volunteers who focus on supporting investors and frankly this case was a worry and distraction to people who do what they do for the good of the community out of a sense of justice and charity," he said.
While the defamation proceedings in chief are not due to take place until later this year, lawyers for both parties are due to appear in the High Court at Auckland this month where two applications are expected to be advanced.
Hotchin and Watson are expected to apply for the proceedings to be heard by a judge alone without a jury, a move which Sheppard will oppose.
The Hanover pair also want a review of a decision from the High Court last year relating to whether pleaded instances of Hotchin and Watson's alleged past "misconduct" could form part of Sheppard's defence.
These instances include Watson being censured in 1998 by the Securities Commission for buying shares in McCollam Print while negotiating its takeover by an entity related to him.
They also include claims Hotchin breached Securities Commission guidelines in 1999 on insider trading in relation to the sale and purchase of shares of a company called Pacific Retail Group.
In citing these alleged "misconducts" Sheppard is seeking to show Hotchin and Watson were not persons of "particularly good reputation" in relevant respects and that this should be taken into account.
Hotchin and Watson attempted to have the "particulars of misconduct" struck out by the High Court, but Associate Judge Jeremy Doogue dismissed the application last October.
This story has been changed from an earlier version, which said the Shareholders' Association settlement was "worth hundreds of thousands of dollars". This has now been corrected to say "a six-figure sum."