Power company boosted profit 85 per cent as jockeying for potential investors intensifies among state-owned enterprises.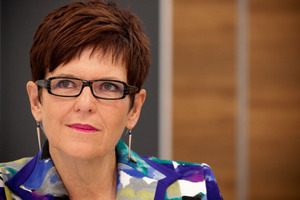 Genesis Energy is promoting itself as able to deliver "consistent, reliable and attractive return" as jockeying for potential investors intensifies among state-owned enterprises scheduled to be partly sold.
The Auckland-based power company reported a sharp increase in its half-year profit yesterday, and is likely the third of the SOEs to be partially sold. It is putting a figure on its dividend yield based on the $2.05 billion value of the company.
Genesis chief financial officer Andrew Donaldson said its operating earnings were becoming more consistent.
The company declared an interim dividend of $57 million and this is forecast to double for the full-year equivalent to a gross rate of return of around 7.8 per cent, or a net 5.5 per cent return.
"The yield is something that we've focused on and made sure it is attractive."
Genesis had not paid a dividend for two years while the company absorbed the acquisition of the Tekapo A and B hydro power stations.
Mighty River Power, the first SOE on the block pending the outcome of court action, said it could not calculate a yield, since it did not have a current valuation given the close proximity of a share market listing.
Genesis is the country's biggest energy retailer and its net profit after tax for the six months to December 31 increased by 85 per cent to $71 million.
It said profit was higher on the back of improved operating earnings, a reduction in depreciation, depletion and amortisation expenses, and a positive swing in fair value gains.
Earnings before net finance expense, tax, depreciation, amortisation and fair value adjustments (ebitdaf) was $6 million higher at $196 million in the first half of the 2013 financial year, from $190 million in the previous comparable period.
The 3 per cent rise was achieved despite softer wholesale prices and total generation that was 5 per cent lower than last year. Chief executive Albert Brantley said the generation market was saturated, but Genesis now had a mix of generation that made it less vulnerable to climatic variation.
The company had maintained a stable customer base of 665,000 and its South Island customer base grew by 25 per cent to 75,762. Churn rates - or customer turnover - were 16 per cent, 3 per cent below the industry average.
Genesis took one of its four 250 megawatt Huntly coal burning units out of service in December last year, has plans to mothball another late next year and has reduced coal stockpiles by a third to one million tonnes in the latest half-year.
Brantley said while the company saw a role for Huntly well into the future, "it just may not be quite in the configuration that exists at the present time".
Under-fire Shipley asks to be judged on results
Genesis Energy chairwoman Dame Jenny Shipley says the state-owned enterprise is ready for partial sale but was coy on whether she would lead the company on the sharemarket.
Shipley has been under fire for her board roles in the failed construction company Mainzeal, its parent company Richina and Seniors Money International, the owner of a home equity release company which is also under financial pressure.
Speaking at the release of Genesis' half-year result, she said her future as chairwoman was up to the Government.
"We're always here at the behest of our shareholders - this is true of any company, whether it's a government-owned company or not. I've always been judged by my results in my career and I expect to be judged by my results in the future."
Net profit at Genesis for the six months was up 85 per cent to $71 million as the company benefited from lower interest and depreciation costs, and low wholesale electricity purchase prices.
Asked whether her presence on the Genesis board could affect market perception of the company and its eventual sale price, she said: "As a director one always pays attention to the best interests of the company and the best interests of shareholders. I think this result speaks for itself - we have an excellent board that I and others have recruited over the last three years. It is absolutely a standard that you would expect of a listed company."
Asked whether she would consider stepping down, she reiterated that she should be judged on results.
"This is a strong half-year result - this company has moved from being a good company to being an excellent company since I've been involved in it along with my fellow directors and [chief executive] Albert [Brantley] and his senior management team and I would simply ask that people judge the performance of this company on its results."
Prime Minister John Key has said there is nothing "at this point that would suggest she should no longer chair a state-owned enterprise".
Shipley said Genesis was "extremely well prepared" to be partially listed.