Luxury operator says New Zealand has dropped out of fashion as a mass market destination.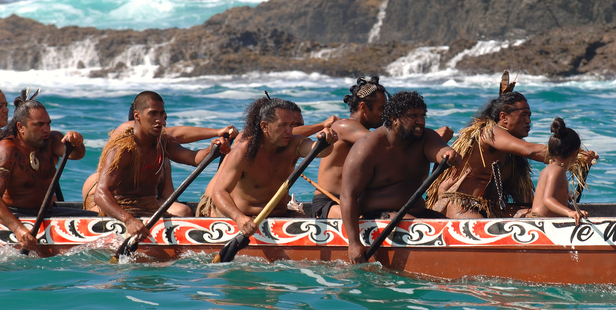 A luxury tourism operator whose business has grown by 80 per cent in the past year says New Zealand must rethink its strategy to get overseas visitors spending more.
Jean-Michel Jefferson of Ahipara Luxury Travel offers tailored experiences for close to $1 million for groups and says top-end demand has bounced back.
Jefferson has been running the Central Otago-based business for the past 11 years and has won international recognition.
He said while his clients - among them Russian oligarchs - were conscious of the high New Zealand dollar, if they perceived value they would come here and recommend the experience to their friends.
"It is about being innovative and giving people experiences with real people and real old-fashioned service - and keeping the service charge real as well," Jefferson said.
Some clients would travel by helicopter to less expensive lodges "so there is some price sensitivity" and during the global financial crisis people were putting off travel altogether.
"They could afford it but they could not afford the time away from their portfolio to make sure they weren't bleeding millions. At that time there was pressure not to be seen to be extravagant so the US market just died off."
Government figures released last week showed a sharp dip in international visitor spending to its lowest level since 2001.
Spending for 2012 was $5.42 billion, down 6 per cent on 2011, which was boosted by the Rugby World Cup.
The Ministry of Business, Innovation and Employment's quarterly international visitor survey also found visitor numbers fell 2 per cent last year.
Jefferson said New Zealand had dropped out of fashion as a mass market destination.
"We're now seen as an expensive destination and the high dollar hurts [and] you can only spend so much time as the number one destination - you've got to keep reinventing yourself, that hasn't been done."
While The Hobbit [movie] was positive because it helped focus mass market attention, the upper end of the market was showing signs of fatigue over the promotion of New Zealand as Middle-earth.
"It might be that we've overcooked it with The Hobbit. It would be nice to get a New Zealand film - people still remember the The Piano [so] we take them to Karekare Beach."
Spending by Chinese visitors - now our second-biggest tourist market - was up 42 per cent to $651 million last year but he said it was misguided to focus on China at the expense of other markets.
"I could be wrong, it could be that a fraction of 1 per cent of China might do really well but for me it's not a normal fit. German motorcyclists I can understand, French hikers I can understand but a busload from China, no, they don't spend. I'm ready to be proved wrong and I hope I am."
Jefferson, a former aviation consultant with PwC, said the shortage of airline capacity from traditional markets in North America and Europe was also crimping the number of visitors. Airlines had concentrated on low-cost operations instead.
Jefferson, who has a degree in Russian, worked in Moscow during the 1990s. Now about 30 per cent of Ahipara's business comes from Eastern Europe including Russia, Ukraine, Czech Republic and Poland, 30 per cent comes from Western Europe, 30 per cent North America and 10 per cent South America.
"We've gone for a wide spread to protect us. It's taken a few years of personal contact and blowing anyone out of the water who comes here so they recommend it to their friends - there's a fair bit of word of mouth."
Clients come in a variety of different size groups for tailored experiences.
One group was greeted by a group of Maori waka paddlers before having a cloak worn by the late Maori Queen presented to them, and a 12-year-old Austrian boy got a driving lesson in a fully kitted out rally car.
Ahipara last year made it on to Travel + Leisure magazine's A List, decided by 130 travel agents who've been judged the best in the world.