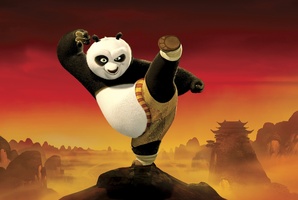 Nestled on the outskirts of downtown Auckland is the headquarters of Oktobor Animation - a local computer graphics animation studio driving industry-leading development and production.
"Oktobor was founded in 2010 following a long-term commitment from Nickelodeon Studios. "The children's television network is a major user of computer gaming content and does ground-breaking work in the industry," explains Rob di Figlia, Oktobor Animation's co-founder and head of production.
Oktobor is now home to a world class-team, numbering in excess of 150 and expected to tip to over 300 by the end of 2014. "When we first talked to Nickelodeon they were sceptical that New Zealand would even be feasible. But today we operate in such a global market that we can successfully base ourselves in Auckland." says co-founder Christopher Waters.
As a young firm operating in a non-traditional environment, innovation was the key to success. From the outset, Oktobor invested heavily in R&D to ensure it remained competitive, with $900,000 in help from the Ministry of Business, Innovation and Employment since 2010.
"My vision for Oktobor is that we're not just known as a place that can manufacture animation, but as a place that can drive innovation both technologically and creatively." says Waters."We want to innovate and create systems to compete competitively from a cost standpoint so our clients can see more of their dollars up on screen."
Though cost remains an important factor, "competing on price is a race to the bottom". Oktobor should be sought after for its premium content and creative talent. Product from the studios is now on television screens around the globe including Emmy-award winning The Penguins of Madagascar and the hit show following on from the movie franchise, Kung-Fu Panda.
Though at its heart Oktobor remains an animation studio, it is drawing increasing attention for the contributions it is making to the software side of the business.
"One of the products we developed was a powerful rendering kit called Mentalcore. We realised that the software addressed a huge need in the marketplace,' says Chris.
After two years of closed use within Oktobor and a year of testing in real-world environments, Mentalcore was successfully commercialised in 2012. Released to positive reviews and strong sales, Mentalcore has proved a catalyst for further work in the software development space.
Oktobor intends to continue the growth of the software development wing, but animation still remains the core of the business. "Long-term I see them as complementary pieces which will foster innovation and growth," says Waters.
A central part of the strategy to sustained long-term growth has been the development of New Zealand talent. "Auckland can become a hub for CG animation in much the same way Weta has made Wellington a hub for feature work."
This starts with education, says di Figlia. "We've worked alongside schools assisting them to develop their curriculum as well as providing internship opportunities for students here at Oktobor." The result has been a much higher standard of graduates emerging who can step into studios "production-ready".
'We've had a great response from the schools around this initiative," says Waters. "Already we're seeing guys who started with us as interns taking on major roles within our business and making a name for themselves on the global stage."