Broadcaster confident pursuing 'maybe' customers will pay off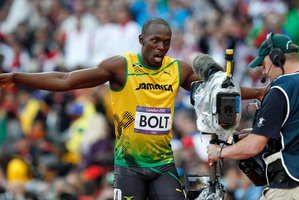 Sky Television chief executive John Fellet sees good signs in the number of maybe Sky customers,
He delivered a sunny interim result yesterday and saw clear skies ahead in an estimate of non-customers having "a strong propensity" to buy Sky.
For the second year in a row more non-subscribers had a "strong" interest in taking up Sky. It may be the vaguest figure in the financial results, but the focus illustrates a challenge for the content aggregator nursing its local pay TV industry dominance while facing the prospect of new competition.
At 847,000, the overall number of subscribers is static.
Amid solid financials in the interim report the most welcome is growing average revenue per consumer (arpu) from the personal video recorder MySky, the SoHo channel and the high definition option. Overall monthly arpu rose from $71.81 to $75.78, but the 423,973 MySky customers - increased from 41 per cent to 51 per cent of the Sky customer base - rose from $84.71 to $87.30.
Fellet said that results were affected by the impact of the London Olympics which boosted both free-to-air channel Prime and Sky sports channel audiences, which were up 22 per cent. During that time 24,115 subscribers signed up for the sports channels and 10,037 to the premium high definition option. Sky did not retain them after the Games.
Fellet said the next stage of new revenue growth would come from growth online and iSky, with software installations into MySky set top boxes that would allow them to access the internet and access pay-per-view movies. He was confident that linear movie channels had a long future.
Profit rose to $68.2 million in the six months ended December 31, from $62.7 million a year earlier. Sales rose 3.9 per cent to $443 million.
The full-year profit guidance was in a range of $125 million to $130 million, from $120 million to $125 million. Sky said that capital spending would be lower at $90 million to$100 million, from $150 millionto $160 million.
The company will pay an interim dividend of 12c a share, with a record date of March 8, from 11c a year earlier.
Forsyth Barr analyst Rob Mercer was comfortable with revenue growth coming from arpu premium products and said the approach was practical in the current economy.
"We would like to see a return to a subscriber growth by 20,000 a year, but in the current environment it would be too difficult to focus on new customers," he said.
He said the role of the newly launched Igloo pay TV joint venture with TVNZ - dubbed Sky lite - might also increase revenue growth by providing a low-cost pay TV option which New Zealand had not had before. He was wary at estimating that this would lead to Sky sharing the revenue from pay-per-view movie downloads from Igloo or from iSky, saying he expected consumer resistance. Sky shares closed up 18c or 3.57 per cent to $5.22.