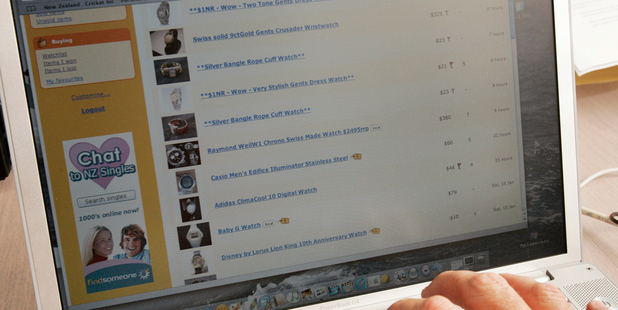 Trade Me, the online auction site spun out of Fairfax Media in 2011, lifted first-half profit 2.7 per cent, beating the forecast in its offer document as its classified advertising rallied. The company signalled plans for more add-on acquisitions.
Net profit rose to $37.4 million, or 9.43 cents per share, in the six months ended December 31 from $36.4 million, or 9.19 cents, a year earlier, the Wellington-based company said in a statement.
That beat the revised forecast from its initial public offer of $34.8 million, and just short of Forsyth Barr analyst Rob Mercer's expected $38.1 million.
Earnings before interest, tax, depreciation, amortisation and depreciation climbed 14 per cent to $59.2 million, and revenue gained 18 per cent to $80.4 million.
Chief executive Jon Macdonald said Trade Me made three small acquisitions in the past year, and plans to keep "investing sensibly" to grow.
"We'll likely augment our portfolio with judicious investments over the coming years," he said.
Macdonald said the company is comfortable with analysts' forecasts for annual earnings, with trading in the last six weeks consistent with the first half. Trade Me is expected to post net profit of $77.5 million on sales of $163.9 million, based on the median forecasts compiled by Reuters.
The board declared an unfranked interim dividend of 7.5 cents per share, payable on March 26 for shareholders on the register as at March 15.
The shares rose 0.5 per cent to $4.41 in trading yesterday, and have gained 11 per cent this year. The stock is rated an average 'hold' based on nine analyst recommendations compiled by Reuters, with a median target price of $4.145.
Trade Me's general items revenue grew 7.5 per cent to $33.12 million on slightly softer volumes than expected, while classifieds jumped 35 per cent to $33.1 million as the company grew its market share of job ads. Other revenue climbed 10 per cent to $14.1 million.
Macdonald said Trade Me has expanded its mobile team and built a suite of applications with a third of visits coming on mobile devices, twice the number a year earlier.