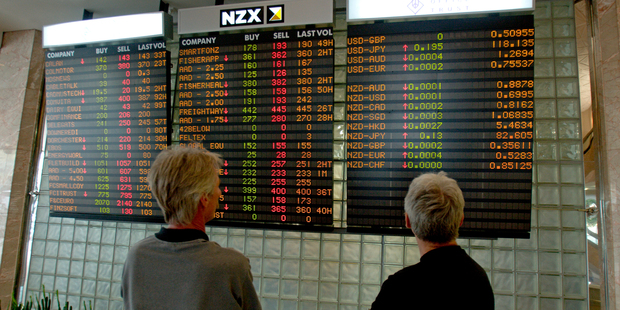 You can guarantee that immediately following a financial disaster, like for example the Ross Asset Management alleged ponzi event, the newspapers will be full of advice as to how said disaster could have be been avoided. Whilst much of this advice is sensible some isn't. This week we will focus on an example of the latter.
Shortly after the RAM ponzi revelation one financial adviser launched into press arguing that the best way to avoid a ponzi is to have your investments held by a custodian on a platform. This strategy will, of course, achieve the objective but there are substantial costs, some obvious, some not.
What's more there is a simpler option that costs virtually nothing. And that option is to have the investments registered in your own name, at your own address and have all the dividends direct credited into your bank account. If someone can get dressed unassisted in the morning they can cope with the minor administrative overhead of having their investments registered in their own name thus eliminating yet another sector of the finance industry keen to reduce your returns.
The adviser concerned wrote "if they (advisers) are not using an external platform you should not invest and find someone else". In my view the exact opposite is the case - if the adviser uses a platform you will definitely be up for substantial additional costs each year. Platforms cost money and they charge as a fee an annual percentage of the funds you have on the platform. Furthermore, in my experience, most advisers who use platforms also tend to sell high cost products and, probably not altogether coincidentally, frequently have outsized and unrealistic views of the future returns from each asset class which isn't helpful either.
In the UK the chief regulatory authority is very concerned about platforms and has put out several documents warning that platforms don't always offer a full range of products - in the UK and Australia and possibly NZ a fund manager has to pay the platform provider to get on to their platform. These costs are obviously passed on to the investor although some advisers like to promulgate the illusion that by the use of the platform the client gets "wholesale" annual management fees.
This may or may not be factual but what is indisputable is that these "wholesale" management fees are inevitably 3x - 4x what genuinely low cost products charge and then the platform and custodian fee is on top of this. Just what happens in NZ is not obvious because as far as I am aware any backdoor arrangements don't have to be disclosed. Because low cost exchange traded funds and low cost UK investment trusts charge hardly anything in annual fees there is no way they can afford to buy into this nonsense thus the contention that some platforms are often dominated by high cost products which may or may not be managed by the owners of the platform giving rise to another obvious bias.
Call me paranoid but I suspect that platforms are part of the investment advisory industry's attempt to trick customers into thinking that investing is complex and that complexity = high returns. Well it isn't complicated and if we go through asset class by asset class it becomes very obvious that you don't need to have your investments held by a custodian on an expensive platform.
First up are bonds. Most portfolios of up to $500,000 just have an exposure to NZ bonds and with overseas bond yields at just 1-2 per cent that isn't necessarily a bad idea. If you buy AA rated bonds on the secondary market like those which have been issued by the NZ government, SOE, banks or City Councils once you pay for it the broker/financial adviser gets it registered in your name at your address and thereafter the institution deals direct with you - ie your interest payments are direct credited into your bank account every quarter or half-year and on maturity the principal is returned there too. Easy peasy. Same thing happens with most bond funds. A few high cost bond funds might only be available as platforms which is fine and another good reason to avoid platforms. As for international bond funds and bond ETFs they can be held by the broker you deal with and the cost for this doesn't have to be excessive. Craigs IP for example charge $50 per year per stock.
With shares the system works the same as NZ bonds - the company, investment trust, unit trust or exchange traded fund is registered into your name and dividends are direct credited to your account. At my old firm Craig and Co we arranged the NZ listing of a number of international and Australian share funds on the NZ Stock Exchange which means you can deal locally in NZ$ and the dividends are converted to NZ$ at close to the wholesale exchange rate and direct credited to your account. If you wish to add a passive international element to your portfolio these can be bought on the NYSE and held inexpensively via a brokers nominee.
So do platforms/custodial arrangements have any advantages? You bet they do but they accrue to the adviser rather than the advised. What a platform does is supply just about all the infrastructure that a financial adviser needs to start business so by using a platform a financial adviser is effectively renting the infrastructure and getting the client to pay the rent.
What's more the adviser can then instruct the platform provider to take his/her monitoring fee direct out of your cash management account each month. Great business model! The alternative is for the adviser to buy his/her own portfolio management system and with good portfolio management systems costing upwards of $40,000 per year to use platforms have big advantages for the capital constrained adviser.
With prospective returns so low - say 4 per cent on bonds and 7-8 per cent on shares to give a weighted average return of maybe 6 per cent pre-fees and tax - it is quite easy to see why a focus on minimising fees is critical.
So there you go I don't think platforms are necessary in any way, shape or form and certainly aren't worth the money. Registering your investment in your own name is more cost effective and imposes some discipline to keep things simple which is a good strategy in itself.